---
Whether you need a car for a day's outing or for a much longer term usage, CL Leasing has you covered with its large fleet of young and reliable cars.
While owning you own car is a dream for many, many who actually own a car end up pulling their hair out from the complications of owning one.  Owning a car is akin to raising a child in some ways - both requires hefty costs, attention and some tender loving care to stay healthy and happy.
While there are no shortcuts to raising a kid, what if we told you that you can own a car, sans all that hassle? That's where leasing a car comes in. Well, it isn't exactly owning a car per se, but you'll have one, all to yourself for the long term. And when it comes to leasing a car, there really isn't anyone else better to approach than CL Leasing.
What do you mean by leasing a car?
To put it simply, leasing refers to a long-term car rental agreement. Yes, you don't really own the car in such an arrangement. However, you stand to enjoy the best of both worlds - a balance of the flexibility of having your own car and the hassle-free experience of renting one.
Leasing allows you to obtain a car for long term usage without the hefty upfront costs associated with the purchase of a car. This opens up much more flexibility to your financial planning by reducing your sunk costs.  With varying contract duration available to fit your requirements, there is no need to worry about making a huge loss when you have to sell your car at the wrong moment.
Yes, you can lease a brand new car!
Here's another reason to lease a car, albeit, it might actually be a service that you can hardly find elsewhere - leasing a brand new car!
You see, CL Leasing insists on leasing out a fleet that comprises of young vehicles to offer a better experience for its customers. In fact, as a lessee, you will have the option of leasing either a young, fresh car or even a brand new car of your choice! Who says you'll have to plonk down your entire savings to enjoy that new car smell?
By opting to lease from CL Leasing, maintenance, repairs as well as various car related expenses such as road tax will be handled for you. It also sources the car's insurance and the financing of your premium - this streamlines the myriad of car ownership expenses to just a monthly flat fee.  CL Leasing also covers the expenses of replacing regular wear and tear items on the car, this includes batteries, tyres, wiper blades, light bulbs and others to ensure a smooth and hassle-free experience.
By leasing a car from CL Leasing, all you have to concern yourself with is pretty much petrol, parking and ERP charges.
Maximum convenience
Should you be interested to lease a car, CL Leasing offers free doorstep viewing and delivery. You can check out its fleet of cars on its website, and contact CL Leasing to arrange for a doorstep delivery. After payment has been made with an online bank transfer, your car, as well as the leasing contract and documentations will be delivered to your doorstep by its representative - you can lease a car from the comfort of your home, a perfect solution during the current pandemic situation!
When you lease a car with CL Leasing you won't have to worry about getting stranded on the roads. If your car breaks down, one call to CL Leasing's hotline and a tow and rescue will be arranged within an hour. Should there be a need, a replacement vehicle will be arranged within the next one or two hours.
Any servicing needs of your car will also be tracked and handled by CL Leasing, offering you timely reminders when your car needs to be sent to the workshop. Replacement vehicles are provided and a vehicle pickup and drop-off at your preferred location can also be arranged. Talk about convenience!
Solutions for everyone
Only need a car for a short period of time? CL Leasing got you covered as well. Apart from long term leasing, it also offers short term car rental and car sharing services - you can even rent a car for as short as 15 minutes!
With a large variety of cars of all makes and types available to lease, there is something for everyone. It even has budget offerings that start from as low as $50 daily. Lessees from all walks of life are welcome, be it an International License holder, a corporate entity or a new driver who is still on a P-plate, you'll be able to lease car from CL Leasing.
Ready to start your hassle-free car ownership experience? Head on down to CL Leasing at 1 Bukit Batok Crescent, #04-57 WCEGA Plaza, Singapore (658064) to check what's on offer, or request for an online quotation
here
!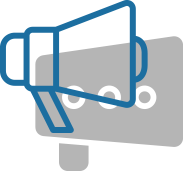 Lease a Brand New vehicle from $1,200 /mth.
WhatsApp us for a quotation on the car model you need!
Address
:
1 Bukit Batok Crescent #04-57 WCEGA Plaza S(658064) (map)
Phone
:
67697117 / 87205000 / 87206000 / 87208000 / 87209000