---
Whether you are shopping for new tyres or need expert advice on your choice of rims, 365 Automotive has you covered!
Have questions regarding your wheels, brakes or engine servicing but are too afraid to ask them for fear of getting cheated by unscrupulous workshops? Why not try sending your car to 365 Automotive instead?
365 Automotive was originally founded with the intention of serving as a workshop from which customers who are uncertain about what tyre to opt for can get expert advice. And the formula has proved successful, allowing to workshop to steadily expand its operations, turning into the sizable and varied business it is today.
A workshop for all your questions
365 Automotive understands that visiting workshops can be intimidating for some.
For those not clued in on tyre types and brands, 365 Automotive stands out for being a place where its well-trained technicians will be more than happy to offer customers advice when it comes to anything from recommendations on their next set of tyres to fixing typical problems when it comes to tyres and rims and even engine running.
And why should you get your rims or tyres changed at 365 Automotive? Thanks to 365 Automotive's contactless tyre balancing, those that head down to its workshop will need not worry about getting their rims scratched during the fitment process.
Customers can also look forward to a well-stocked inventory, all at competitive prices!
A wide choice of tyres from popular brands
And for those still uncertain about which tyres to opt for, 365 Automotive further gives its customers the option to shop from the leisure of their own home thanks to its online catalogue.
Whether it be economy tyres or a set of performance-oriented tyres for your new car, 365 Automotive not only stocks a wide range of tyre options, but also offers tyres across a wide range of respected international brands including Michelin, Goodyear, Continental, Yokohama and Kumho for all those that are dead set on getting a specific tyre.
365 Automotive's tyre prices are also listed on its online catalogue, so shoppers will have the leisure of searching up reviews and comparing prices for their shortlisted tyres at their own time, all from the comfort of their own home.
A new place to shop for rims
Beyond getting your favourite tyres, 365 Automotive has also now expanded to offer its customers new rims.
Customers looking for the latest rims from manufacturers such as Advanti, Konig, BBS, Tommi, or Enkei, in a range of sizes from 15- to 22-inches can now head down to 365 Automotive to shop from their favourite designs, or browse from our online listing
here
!
And many more besides!
And even if your rims and tyres are fine, there's many more reasons besides to bookmark 365 Automotive's page.
The workshop also offers a plethora of services that any car owner might find themselves in need of, including battery checks and replacements, air conditioning servicing, as well as general collision damage repairs. Those looking for an overhaul of their transmission can also look to 365 Automotive to get the necessary work done!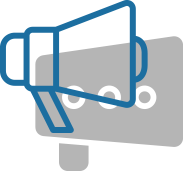 Brand new tyres from popular brands starting from $75. 
Free new tyre valves & nitrogren gas top-ups. Get a quote now!
Address
:
25 Kaki Bukit Road 4 #01-55 Synergy @ KB S(417800) (map)
Opening Hours
:
10am - 7pm (Mon - Sat)
Phone
:
87992284 / 63853327