---
Hybrid systems also require maintenance and repairs. If you are driving a hybrid car, you'll be glad to know there's a specialist like Hybrid Automotive SG.
Almost all drivers know the importance of routine servicing for their cars' engines - engine oil change every 10,000km, major servicing including
spark plugs
, timing belts and other components every 100,000km and so on.
Ask the same drivers on their thoughts on the upkeep of a hybrid car and they'll probably tell you it's the same. In fact, before we stepped into Hybrid Automotive SG, I was one of those that assumed the hybrid system is an unserviceable, lifetime component.
Hybrid Automotive SG - the hybrid car specialist
If you drive a hybrid car, chances are you already know it. If not, you really need to save its address in your phone. Well, Hybrid Automotive SG is a homegrown specialist workshop that knows the ins and outs of hybrid systems, with exceptionally thorough knowledge on batteries.
Hybrid Automotive SG is helmed by an experienced electrical expert who has been working with all kinds of machineries, including large scale high-voltage industrial machines since the 90s.
Expecting hybrid vehicles to become a mainstream choice on the roads, Hybrid Automotive SG was founded in 2017, with a focus on providing the best solution and support for owners of hybrid cars. And with such a strong foundation in electrical works, Hybrid Automotive SG manages to be one of the best in its field.
Why does hybrid cars need regular maintenance?
I didn't expect hybrid systems to require much maintenance, and if you are the same as me, prepare to be schooled. With a strong interest in electrical components and hybrid systems, it didn't take long for Hybrid Automotive SG to figure out one of the biggest proponent of wear in hybrid cars - heat.
What you might not realise, is that there are dedicated cooling systems for the batteries in hybrid and electric cars. Should you have meddled with batteries, you would know they don't really fancy operating in high temperature conditions.
Depending on the brand of your hybrid car, the cooling system can involve a mix of liquid and air cooling, or just the latter.
Like your laptop and desktop, dust and dirt can build up in the ventilation system during normal operation, clogging it up and reducing its efficiency.
A poorly functioning ventilation system can lead to the early demise of your hybrid car's batteries, resulting in the need for a costly repair.
Keep your hybrid systems working without a hitch!
Calm down, put down the phone, there's no need to list your hybrid car for sale just yet! Lucky for us, the experts at Hybrid Automotive SG offers a range of services that can help you keep your hybrid batteries working in tip-top condition. If you are currently facing issues with your batteries, they can even give them a new lease of life!
Hybrid Automotive SG recommends a hybrid system maintenance every 30,000km to ensure longevity of your hybrid car battery. It includes a thorough cleaning of the ventilation system, charging and balancing the battery cells with its Prolong Pro charger as well as changing the relevant fluids in a hybrid system.
If you are currently facing problems such as an
error code
for your hybrid car's battery or other problems with the battery, Hybrid Automotive SG also offers a battery reconditioning service.
This can include repairs on the Battery Management System or inverter circuit board and the replacement of damaged battery cells, followed by a charge and balance of all the cells. New batteries can also be supplied if preferred by customers.
Perpetual research and development
As a true-blue hybrid systems specialist, Hybrid Automotive SG does not rest on its laurels. In fact it constantly strives to develop new services and techniques to serve the hybrid car community.
It has recently successfully developed a solution for hybrid cars that suffers from a limited electric range. An additional lithium battery pack was specially developed and installed on a Toyota Noah to increase its EV range, battery longevity as well as fuel economy, with solutions for other cars in the pipeline.
Additionally, Hybrid Automotive SG also believes in sharing its profound knowledge in the topic of hybrid systems. As such they have partnered with K-Tech Auto Solution to offer
courses
on the topic of service and repair of hybrid vehicles. These courses are certified by the Institute of Motor Industry (IMI UK).
If you are driving a hybrid car, you should pay Hybrid Automotive SG a visit to get its hybrid system checked out. If you are intending to purchase a used hybrid car, it also offers a pre-purchase inspection that includes a detailed check on the hybrid systems, to ensure peace of mind.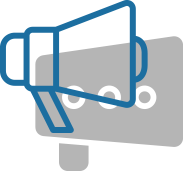 Enjoy unlimited servicing, hybrid system maintenance and warranty. Sign up for a membership now !
Address
:
31 Toh Guan Road East #01-05 LW Technocentre S(608608) (map)
Opening Hours
:
9.30am - 6.30pm (Mon - Sat) Close on Sun & PHs
Phone
:
97992877 / 87873321