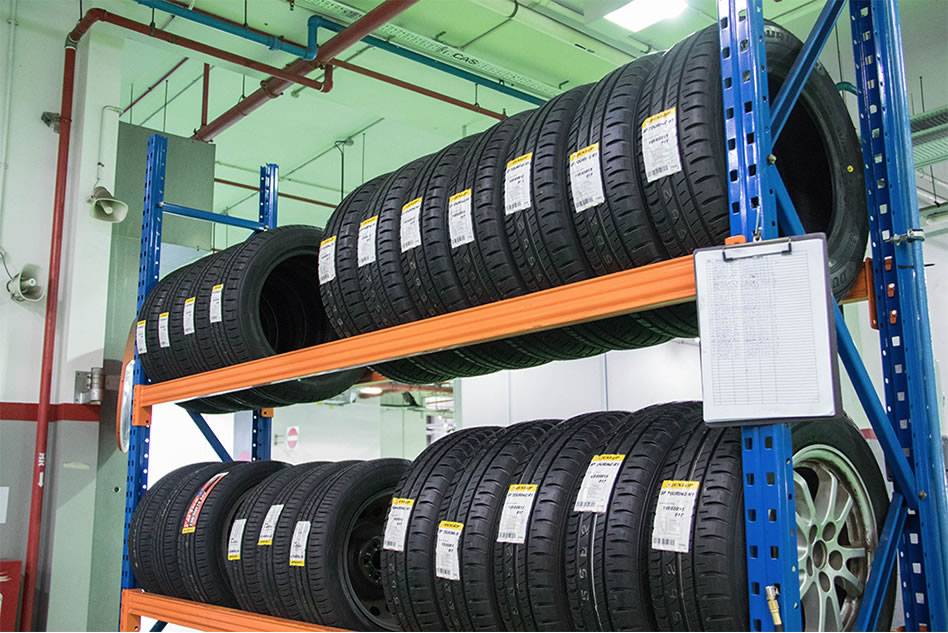 TYRES ARE CRUCIAL
TO YOUR SAFETY, GET
THEM REPLACED BY
THE PROFESSIONALS
YOU TRUST
Text | Goh Zhi Xuan
Photos | Goh Zhi Xuan
17 JUNE 2021
Think you need a new set of tyres? Just leave it to the professionals at Borneo Motors and Champion Motors to sort it out - you deserve to drive with peace of mind.
You've probably heard and read about this a dozen times, but I'll reiterate, tyres are the most important part on any wheeled vehicle. Think about it, they are the only point of contact between your car and the road. The tyres are the ones doing the heavy lifting to keep you safe and sound while driving down the roads, and that's why you would want the best when it comes to them.
If you are driving a Lexus, Toyota or Suzuki, here's some great news. You won't have much to worry about the tyres on your cars, Borneo Motors (BMS) and Champion Motors (CMS) now offer the most comprehensive tyre protection programme in the industry - Total Tyre Shield.
Strict quality control that you can trust
There are no better people than the skilled technicians at your Authorised Distributor (AD) to entrust the important job of maintaining your car. Needless to say, when it comes to something as important as tyres, you'll do well with the same trusted bunch.
Trained and certified by the respective manufacturers, experts at your AD would have the intrinsic knowledge on every nook and cranny, and knows just how to keep your car running perfectly and safely.
When you entrust your car to the AD, you can be sure that only the adequate size and type of tyre for your car will be recommended, ensuring a safe and fuss-free driving experience.
With the strict quality control in place as well as the knowledge on proper storage of tyres, you wouldn't have to worry about the condition of the tyres that you are getting - with BMS and CMS, quality is assured.
Exceptional value
It's not just quality that you'll get, BMS and CMS are determined to offer the best value to its customers as well. There's really no need to shop around for tyres when you can get such a great deal with the AD.
If you have a preferred brand, you'll be glad to know that there are several brands of tyres for you to choose from. BMS and CMS works directly with the distributors of the tyre brands, not only does this open up a range of tyres to best fit your needs, it also enables them to minimise your tyre costs.
And the cost savings are clear to see - tyres for Toyota and Suzuki cars begin at just $96 per piece. Meanwhile, drivers of Lexus cars can get their new tyres from as low as $160.
The best part of getting your new tyres from BMS or CMS, is the Total Tyre Shield programme that you'll automatically get to enjoy when you purchase a fresh set of tyre from them.
Total Tyre Shield allows you to drive with peace of mind
What is Total Tyre Shield? Well, think of it as an insurance plan for your tyres. Total Tyre Shield offers unlimited coverage on three important services to ensure the longevity of a set of tyres - puncture repair, rotation and wheel balancing, when you purchase a fresh set of tyres.
Encountering punctures on your tyres can be a frustrating experience. If you were to leave it be, and drive on low tyre pressure unknowingly, you will risk damaging your tyres and may even endanger your own life should the tyre fail catastrophically. That is why you should get punctures repaired as soon as possible.
Tyres are expected to last between 40,000km and 50,000km, or an average lifetime of three years. This is only achievable with routine tyre rotation whenever you service your car, to ensure even tyre wear.
An unbalanced wheel can cause steering vibration, adverse handling characteristics and uneven tyre wear. Wheel balancing is important to ensure safety and the lifespan of your tyres.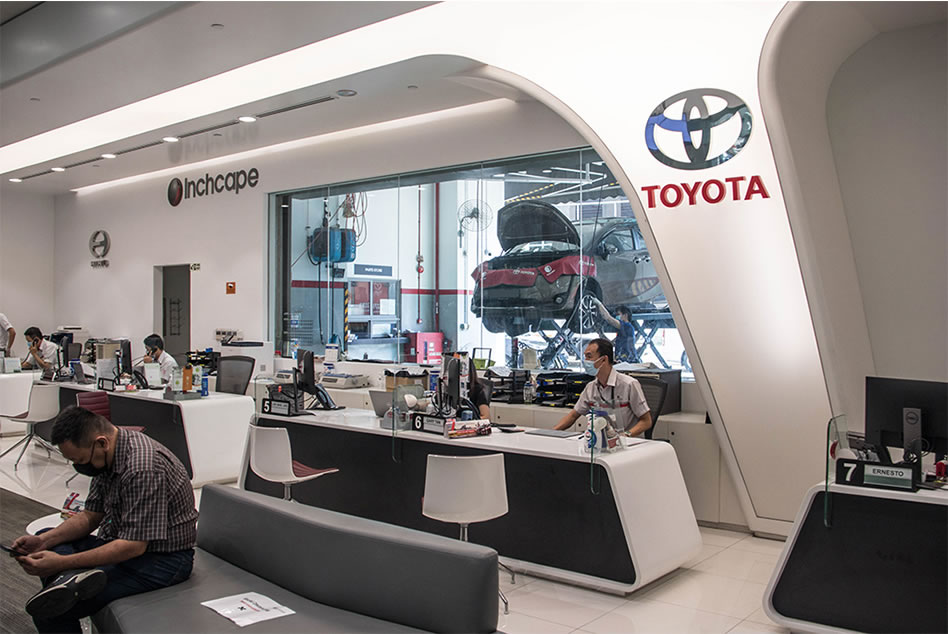 When you purchase a fresh set of tyres for your Lexus, Toyota or Suzuki from BMS or CMS, you won't have to worry about paying for the maintenance of your car's tyres - everything you need to stay safe on the road is included with your tyre purchase.