---
Armed with 3 decades of expertise and experience in one hand, and the latest colour palettes in the other, it's all guns blazing still for Cheng Chuan Motor.
After five years of living with your Platinum White Pearl FC Honda Civic, you think that it's finally time for a little refreshing. "Metallic blue has to be the best colour", you say. 
But your partner doesn't agree - the Civic has always been more befitting of a metallic cherry red, and 
hey, 
the car was bought with their money too. A nasty fight ensues. Meanwhile, your little girl watches, too afraid to ask if she could have a say and get something orangey. 
One month later, and after many uncomfortable nights of sleeping on the sofa, the Civic is still white.
Exaggerations notwithstanding, such a scenario may have been possible in the past. But with the extensive and diverse permutations of spray painting options available - such as those offered by Cheng Chuan Motor - decision making doesn't have to be so narrow-minded anymore. 
Your dream colours made possible with a wide array of choices and mixes
The situation above was actually presented to the team at Cheng Chuan Motor when a couple walked in one day with a chromatic dilemma: He wanted blue, but she wanted red. 
Ultimately, they both won with a specially crafted chameleon paint job that incorporated both colours.
Alongside their long-term team of employees, Mr Yeo and his son Roger have tirelessly gone the distance to fulfill the visions of their customers for more than three decades. One can always see a vast variety of cars patiently parked outside their four massive shop fronts in Kaki Bukit, waiting to be handsomely transformed.    
On top of utilising 
Spies Hecker
's
award-winning arsenal of paints, the team recently unlocked colours and blends that were previously only exclusive to car wraps, through a fresh brand partnership with 
Aikka
. As such, they are now able to offer their clientele an arguably more compelling alternative to car wraps that allows for just as much vibrancy and fantasy.   
The options are virtually endless. With the car as your drawing block, even the wildest technicolour dreams can be brought to life with three-tone or chameleon (named as such, because its hue shifts with your viewing angle) coats, as well as metallic, pearlescent or matte finishes.
The importance of technical knowledge when handling and mixing paints
In line with the newfound complexity of colours that Cheng Chuan Motor now offers, technical knowledge for handling the palettes is also more demanding than one would expect. It's not just the colours themselves that are important, but the methods that are used to bring them to life.
Nonetheless, this is something that the team routinely tackles with ease and confidence thanks to its multi-decade industry experience. One often uses 10,000 hours as a yardstick when speaking of mastery of a craft. In this regard, few workshops can rival Cheng Chuan Motor's level of mastery, which represents an uninterrupted culmination of years of refined best practices.
As an industry-titan, Cheng Chuan Motor has also amassed all the requisite equipment to match their expertise. For example, the diameter sizes of the spray guns are switched up depending on the colour blends required. 
The team will also identify and then tweak the size of the pearls mixed into the coat accordingly. Finally, UV protection is incorporated so that your car's pop of colour doesn't dissipate under the intense rays we get through the year.  
A well-established and recognised name you can trust
It must be noted that Aikka only considers workshops it recognises as having the requisite expertise and equipment to be Authorised Dealers of its products. (The number of authorised partners in Singapore can be counted with just one hand.) Even among this elite group, however, Cheng Chuan Motor was one of the first to receive certification. 
Such affirmation is testament to the recognition given to the Cheng Chuan name, but this is also not simply limited to those within the industry. Instead, beyond its superior technical knowledge, a large part of the team's success can be attributed to its prioritisation of the most important group of people: The drivers and enthusiasts themselves. 
Having worked with a whole range of car owners (and cars), Mr Yeo, Roger and their team have a well-documented history of satisfying the desires of customers in a process that is thoroughly collaborative.  
For both types of drivers - those who have highly-detailed and over-the-top ideas, and those who don't know where to start - the team is more than capable of filtering the noise down to the best options and arriving at something they will genuinely love. As the strongest evidence of the quality of their work, waiting lists for an appointment are not uncommon since the team is often recommended through word-of-mouth.   
Certified trailblazer, enduring trendsetter
A large part of Cheng Chuan Motor's unstoppable success comes back to Roger and Mr Yeo's philosophy of wanting the company to be an industry trendsetter. 
One might assume that the team is comfortable where they are at the top - but this isn't true. Rather, Roger expresses his awareness that the evolvement of technology will bring with it new trends, methods and equipment. 
In tandem, his team is constantly in pursuit of the same question: Of how they can enhance their already excellent services to become even better. For the many of us who want our cars to exude a bit more personality, there are few places that can guarantee the thrilling levels of quality and variety offered by Cheng Chuan Motor.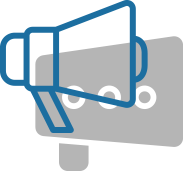 Can't wait to finally bring your car's dream colours to life? Contact Cheng Chuan Motor for a free consultation!
Address
:
2 Kaki Bukit Avenue 2 #02-20/ 26/ 30/ 31 Kaki Bukit Autohub S(417921) (map)
Opening Hours
:
9am - 6pm (Mon - Sat) Sun & PHs by Appt Only
Phone
:
96411066 / 96345218 / 64442363