DRIVE AN EV? RECHARGE, AND SAVE ON PARKING
AT THESE CAPITALAND MALLS!
Text | Mattheus Wee
Photos | Low Fai Ming
02 MAY 2022
We don't have scenic B-roads nor winding mountain passes to drive through on our sunny island, but Singapore has its own share of towering landmarks that most of us frequently take mini road trips to: Shopping malls.

For decades, they've been there for us when we desperately seek retail therapy, want to catch the latest films on opening night, or simply indulge in a sumptuous meal after a long week of hard work.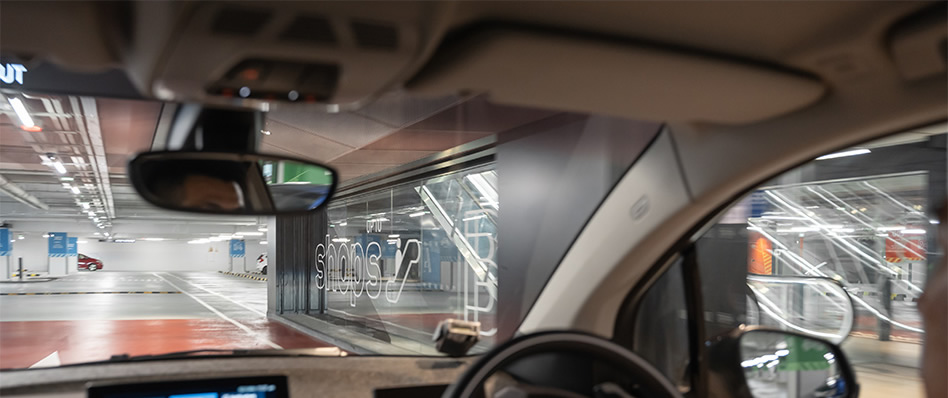 As a cleaner future draws nearer to us, however, our malls are now also taking on a completely new dimension... Of becoming pit stops for refuelling our cars. No - that's not the word; recharging is more accurate.

From 1 March 2022 to 31 December 2022, BMW and Capitaland are collaborating to offer $5 off parking daily for all BMW Electric Vehicle and Plug-in Hybrid drivers at three malls*.

These can be redeemed by showing your car key and BMW Performance SG App or BMW Charging card to the respective Customer Service Counter of each mall, to receive your CapitaStar reward code**.


Upon keying in the reward code, an eVoucher will be issued via your CapitaStar mobile app and $5 will be deducted from your parking charges upon your exit. We check out all three of them to see what they have to offer!
1. PLAZA SINGAPURA
For: The chiongster that wants to get everything done at once


Opened all the way back in 1974 as a pioneering "all-in-one-mall", Plaza Singapura offers an unrivalled shopping experience for all with stores that provide a mix of contemporary fashion, retail, dining and entertainment options.

PS has been constantly reinventing itself in order to cater to the changing needs of its shoppers. It is home to flagship stores of leading international brands such as MUJI and Urban Revivo as well as long-standing anchor tenants including Spotlight, Yamaha Music School, Golden Village Multiplex, Marks & Spencer, Kopitiam, Uniqlo and Cold Storage.
Housed within its seven floors and two basement levels is a smorgasbord of eateries, including award-winning dimsum from Tim Ho Wan, hotpot varieties from Hai Di Lao and Bijin Nabe, as well as some good-ole fast food with Five Guys. Even the pickiest eater is guaranteed to find something that they'll like.

Of course, you'll then need to walk all of that off. Whether you need to refresh your wardrobe, replenish your snack corner at home, or procure birthday presents for your friends, the over 300 stores here promise to keep you occupied. Apart from the aforementioned Spotlight, art supplies can also be found at Art Friend.

Admittedly, a day out may feel incomplete without some dedicated time for entertainment. Thankfully, you can always head up to catch the latest action flick at GV Plaza, which boasts more than 1700 seats across its 10 screens. Psst - get in on the action yourself at Timezone while waiting for the show to start!


Fun fact: To maintain its identity as one of Orchard Road's centrepiece malls, Plaza Singapura has undergone significant refurbishing at least three times - the latest one was in 2015!
2. RAFFLES CITY
For: The higher-SES driver with a fatter than average wallet
No of charging points: 1


Initially conceived as "a city within a city", the appeal of Raffles City has shifted over the years. From fresh kid on the block in the seventies, it now stands as certified veteran radiating opulence, both in a sartorial and gastronomic sense.

Among the 200 over tenants here, one will find many well-loved international fashion labels, including Tommy Hilfiger, Kate Spade and Coach. For the ultimate high-end shopping experience, you can even expand your accessory collection with a range of exquisite timepieces at Rolex and Mont Blanc, or dazzling jewellery at GUCCI.
Multiple upmarket dining options also avail themselves. On the high-ceilinged third floor, P.S. Café's double-storeyed greenhouse concept cafe serves as a calming oasis for all to relax in. Those with bigger budgets can step up to even finer dining, with Japanese restaurants Mikuni and Koji Sushi Bar, among others.

With everything on offer, it's impossible to leave dissatisfied, but if you haven't hit your 10,000 steps for the day, other malls are just a stone's throw away. Suntec City and Marina Square can be reached via separate underpasses - and in just under five minutes.

Finally, before you head back to your electric car through Basement 1, don't forget to drop by Raffles City Market Place where a selection of fresh fruits, fine wines, meats and organic snacks will greet you.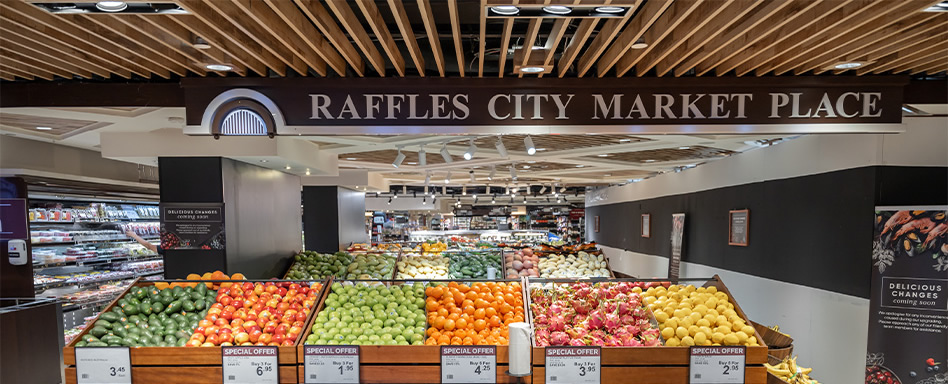 Fun fact: Raffles City Shopping Centre also counts art consultancy, Ode to Art, among its tenants. A diverse collection of works from international artists is displayed in its gallery here, including those of renowned sculptor Fernando Botero, who created the famous Bird at Singapore River.
3. FUNAN
For: The excitable and young one (or simply young at heart)
No of charging points: 8
Close to three years post-overhaul, Funan 2.0 is still a phantasmagorical burst of bright lights and neon signs. As the new paradigm for 'live, work and play' in the city centre, Funan aims to inspire play, learning, creativity and connection with more than 190 brands clustered round six passion themes - Tech, Craft, Play, Fit, Chic, and Taste.

Everything Singaporeans love in the modern age converges here: A melange of bubble tea options from The Alley, Gong Cha and LiHO; artisan coffee by PPP Coffee and Sinpopo Brand, as well as artisan bakery Tiong Bahru Bakery DINER. Among the multitude of cuisines on offer, visitors can even enjoy modern Peranakan food paired with a special menu of Peranakan-inspired cocktails at godmama.

For the hobbyists, workshops at BERNINA, The Green Capsule and Chokmah present the chance to get crafty. You can even try your hand at cooking and baking at ABC Cooking Studio!


For the active millennial, there are also fascinating bits such as the Southeast Asian flagship store of Britain's renowned folding bikes manufacturer, Brompton Junction. Extending from the base of the Tree of Life at Basement 2 to Level 1 is Climb Central, which operates the highest climbing facility in the Civic District.

Fans of the performing arts can also enjoy performances by local theatre group Wild Rice at its state-of-the-art theatre and studio. Meanwhile, Golden Village's seven-screen multiplex resides at the top floor, featuring their Deluxe Plus and Gold Class Express seating concepts.


As a celebration of local entrepreneurs, homegrown brands take centrestage here too. These include the flagship outlet of fashion chain, Love, Bonito, contemporary womenswear label, Beyond the Vine, modern-day gentleman-outfitter, Benjamin Barker; creative confectionery Nasty Cookie and more.

Of course, Funan hasn't lost its previous heart while wearing its newfound modern sheen. IT, gaming and photography retail shops (both independent and multi-national names) continue to constitute a substantial bulk of the tenants. Razer, the world's leading lifestyle brand for gamers, recently even joined the fam with the opening of RazerStore Funan, its first pop-up store in Asia at Level 1.


Fun fact: Reinforcing Funan's position to support and champion local artists, the Underground Pedestrian Link (UPL) at Basement 2 of Funan also serves as a new platform for the arts community to showcase its creations in innovative formats such as digital art or multimedia.
* Promotion is limited to one redemption per member per day.
**Shoppers at Funan, Plaza Singapura and Raffles Place Shopping Centre will get a CapitaStar reward code from the customer service counters by showing their car key and BMW Performance SG App or BMW Charging card. After keying in the reward code, an eVoucher will be issued via their CapitaStar mobile app and $5 will be deducted from their parking charges upon their exit. The eVoucher has to be activated 15mins prior to exiting the carpark.