---
With its proficient and hardworking team of enthusiasts, only the best used cars - especially Bavarian ones - move steadily in and out of its glass doors.
A shared office space in Zervex with two other tenants - that's what Shawn Kishore, the CEO and founder of Bavarian Marques, shares with us about the team's humble beginnings. 
When the company first started about seven years ago from scratch, it had zero connections in the automotive world and was struggling to even handle a single car. 
What a stark contrast that is to the shop's high-ceilinged storefront today in Vertex Ubi - an incredible upgrade, in other words - where the team helps to shift 20 to 25 cars on average in a month. The stars on the day of our visit include the esteemed likes of a Porsche 718 Cayman, a Mercedes-Benz A45 AMG, and of course, multiple BMWs, from the Z4 to X7. 
But what exactly has driven such tremendous growth in a short span of seven years?
Through the careful hands of enthusiasts  

Considering the company's name, it won't surprise you to learn that Shawn and his team at Bavarian Marques are huge fans of German cars.
Especially 
BMWs.
Shawn recounts his first BMW being a 'humble' E90 320i, a car he adored so much that he went and bought another one after the COE of the initial one expired. He's since gone on to drive the E92 BMW M3 and BMW M6 Convertible and as a self-proclaimed fan of V8s, also owned the C63 AMG and Audi RS 5 previously.
It is such genuine enthusiasm that runs through all the team members you interact with directly at Bavarian Marques. In fact what may instead surprise you is the team's size - no larger than five-men strong - for a dealership as successful as theirs. 
But don't be fooled, for there are upshots to having such a lean team. Bavarian Marques thrives on the individual strengths of each member, and assigns a single representative to each customer from start to end based on their specific fortes, to ensure that you receive undivided and specified attention.
For instance, Khai, the Relationship Manager, specialises more in Maseratis, while Jeremiah tends to handle BMWs, Porsches, Bentleys and other sports models. Shawn, on the other hand, handles supercars besides attending of course, to his favourite BMWs (the most expensive car to ever roll through the doors of Bavarian Marques was a Ferrari F12). 
On the whole, the entire team also adores JDM sports cars, although Shawn stresses that quality cars - even mass market models - are welcome at the dealership. The benefit to having enthusiasts also service customers is obvious: These are people that don't just sell cars, but actually 
know 
them intimately inside and out as real fans. Many times, this can make the entire difference in the process for customers on the lookout for a car that suits their desires or needs. 
Extensive connections for a one-stop experience   


 Far from its early days, the success of Bavarian Marques means that it now has extensive connections in the industry. 
As part of its commitment to ensuring that it only sells cars that will satisfy its customers, the team has settled into tie-ups with specialised and established workshops, to provide thorough inspections on the many cars that go in and out of its showroom doors. This ensures that every car that is listed on their site meets the same high standards the company demands of itself. 
A large proportion of its clientele, as you would expect, is also composed of ardent fans of performance cars. 
Over the years, Bavarian Marques has thus also made the effort to understand the desires of such customers, and consequently widened its range of services to offer performance enhancements - legal modifications, of course - through the partners that it has made, and grown to trust. Through it all, only genuine quality parts and accessories are used for any maintenance, reparative and enhancement works. 
Since financing can be a sticky issue for any car dealing procedure, Bavarian Marques also works with major banks and finance companies to help its customers with the gnarly paperwork stuff. From financing solutions with attractive interest rates, to sourcing for insurance quotes for your car, everything can be settled in-house.  
A rapid but steady expansion of expertise - from consignment to (super)car care  

Since it started out with offering consignment services, helping car-owners who are seeking to sell their current rides or switch them up remains well in the wheelhouse of the team at Bavarian Marques. 
Despite the fact that German brands are the undeniable favourite for Bavarian Marques, the team stresses that it is open and committed to other brands as well. As an example of the sorts of special cars that the team has an eye out for, it recently got its hands on an extremely rare, head-turning Cadillac CTS. 
Nonetheless, the team has naturally also accrued more knowledge and capabilities with its growth over the years. Bavarian Marques is now one of the few names that dabbles in the leasing of brand new, high performance cars - not just for foreign expatriates, but also those who are inclined (and can afford) to freshen things up with a new ultra-luxury ride every now and then. 
With Shawn's first-hand knowledge of owning a supercar, Bavarian Marques also offers a 'supercar concierge', which is described as a service that helps to 'babysit' the cars of clients who are overseas, and need a team they trust to help with the upkeep of their cars so that they are kept in optimum condition. 
Growing from strength to strength  


The end-game of the team at Bavarian Marques is always to create the most optimal win-win situation - in which a good deal is created not just for the buyers, but also those looking to sell their cars. A quick scroll through their (very active) Instagram account will show just how many happy customers have benefitted not just from their extensive array of models on offer, but also their personal service. 
Adding on to their extensive array of services, the next step in the company's bid for even greater growth is to build its own in-house workshop, as well as to establish its own in-house financing. The team is currently on track to establishing these by the end of 2022, adding yet another compelling dimension to what it already has to offer. 
Bavarian Marques is located at 33 Ubi Ave 3, #01-50 Vertex, Singapore (408868). To keep track of all the latest pre-owned cars that it has on offer, don't forget to follow them on Instagram (@bavarianmarques) and on Facebook 
here
! You can also check out the company's website for more details
here
.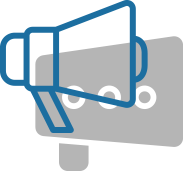 Interested in finding out more about what Bavarian Marques has to offer? Get in touch with the team today!
Address
:
33 Ubi Avenue 3 #01-50 Vertex S(408868) (map)