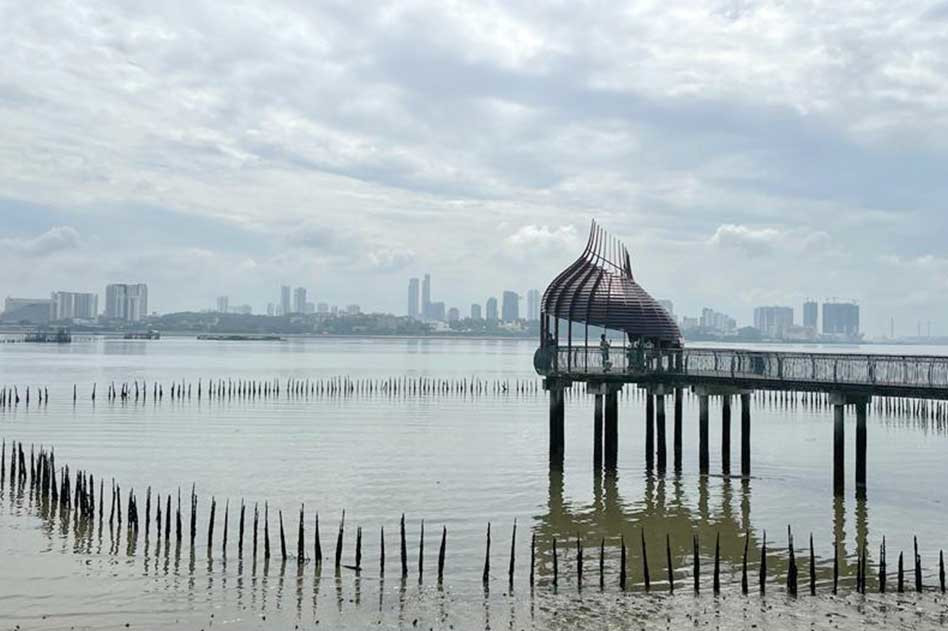 Escape The Hustle and Bustle at These
5 Places
in Singapore
Text | Clarence Seow
Photos | Sales
22 JUNE 2022
Whether you're looking for a different place to bring the kids for a fun day out, or a faraway destination for a weekend drive, these are our five favourite locations in Singapore for a quick getaway!
Tired of visiting the usual, overcrowded venues? If you've got a car, why not bring your wife / date / kiddos to these lesser-known locations instead? And don't forget your NETS Motoring Card before heading off!
These are our top five places to visit that are all not as easy to access via public transport, which means more quiet time between you and that special someone, or more open space for the kids to run free. Visit them this holiday period and you might even find a new
makan
location or two!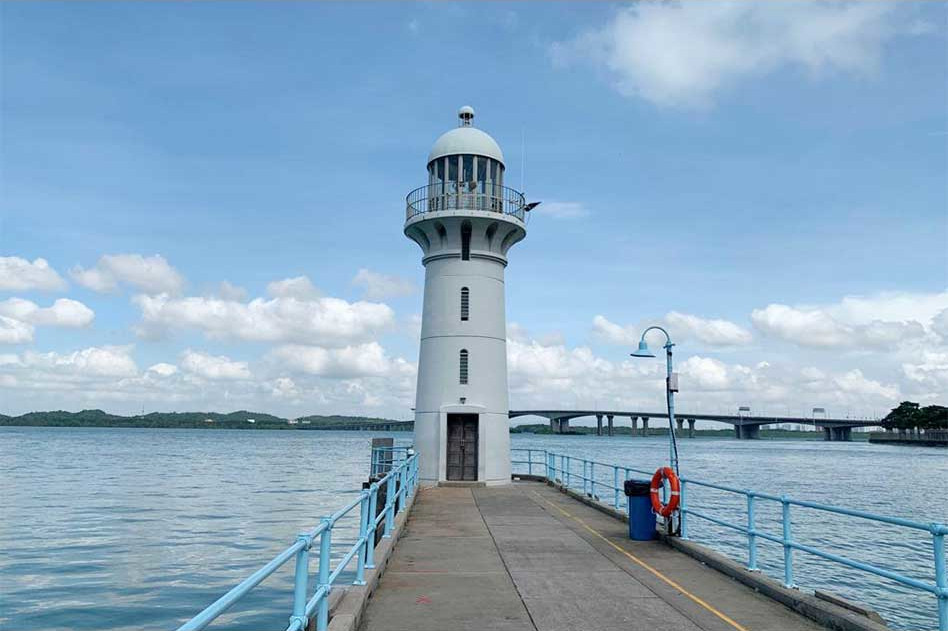 Johor Straits Lighthouse

The perfect location for romantic evening walks, this little lighthouse is out on the western-most corner of Singapore - guaranteeing that you'll get a quieter experience than a stroll down Orchard Road.

Admire the picturesque lighthouse in the evening, or drool over the various yachts anchored along the pier, and once you're done, there's even the opportunity to stretch your car's legs out a little on the way back home along the AYE / PIE!

Address: Raffles Marina, 10 Tuas West Drive, Singapore 638404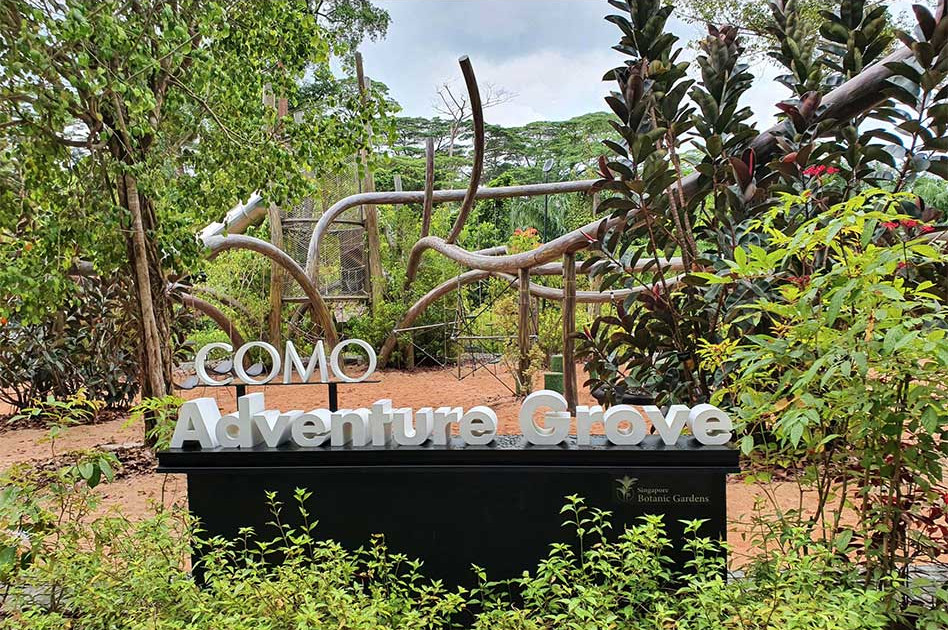 Como Adventure Grove @ SBG Gallop Extension Carpark

Are the kids getting restless at home? Schedule a trip over to the Como Adventure Grove right within Singapore Botanic Gardens could be just the thing to make sure they get all the sun and exercise they need!

And once the kids have had their fill of adventure, both Adam Road Food Centre or Dempsey hill are just a short drive away, perfect for a quick munch before heading home.

Address: 5 Gallop Road, Singapore 258960
Sentosa Cove Lighthouse

Don't stay anywhere near the west? Don't fret. There's also Sentosa Island to consider. Plot a trip to this southern little lighthouse and you'll also be able to do some house spotting while you make your way around Sentosa Cove.

If you're thinking of driving in to catch this landmark, make sure to keep within the speed limits on the roads within Sentosa. There's plenty of speed traps along Allanbrooke Road. You've been warned! With the NETS Motoring Card's auto top-up function you'll be able to breeze through the parking fees in Sentosa Island!

Address: Sentosa Cove, 1 Cove Avenue, Singapore 098537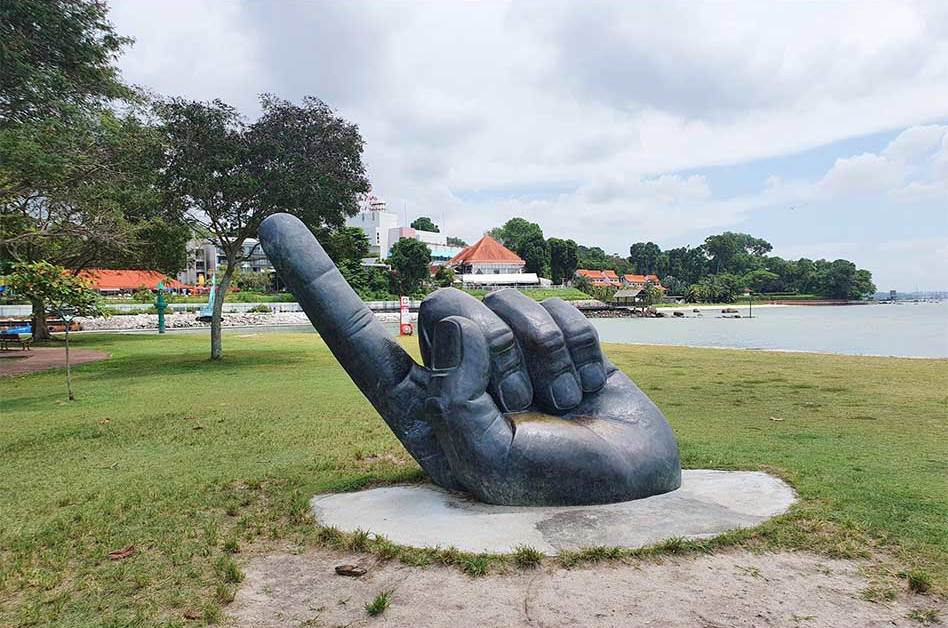 Inscription of The Island at Changi Point

And if you stay far on the eastern end of Singapore this one should be within easy reach. This unique artwork located far at the eastern corner of Singapore is not only a peculiar thing to behold, it's also flanked by plenty of miles of quiet beaches on one side, perfect for a weekend picnic.

And on the other flank, there's of course, all the awesome grub from Changi Village Hawker Centre to feast on!

Address: Changi Village Public Carpark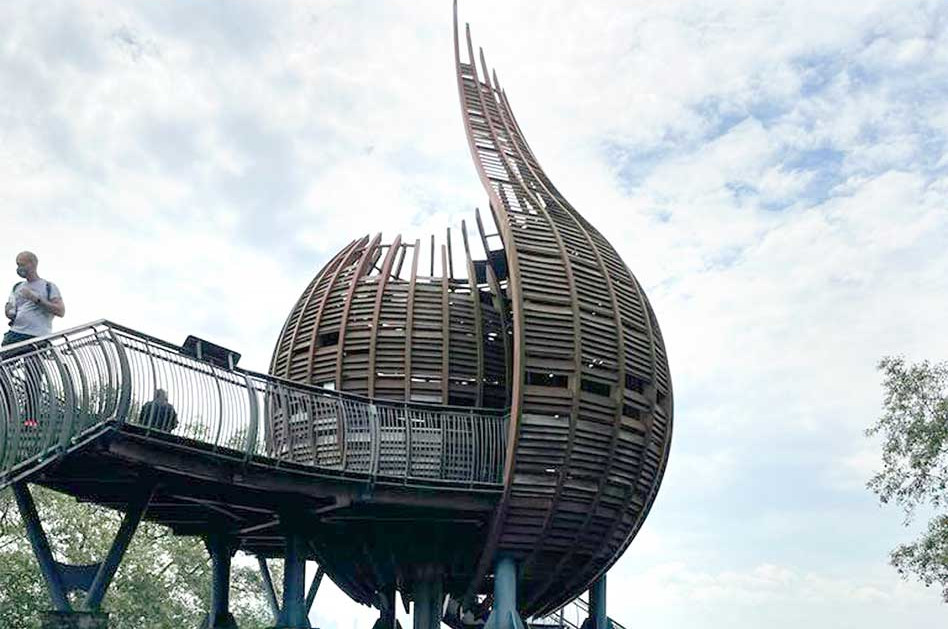 Sungei Buloh Wetland Reserve
The perfect getaway for all the nature lovers, head on down to Sungei Buloh Wetland Reserve if its scenes of wildlife and a walk through a mangrove you're hankering after.
The reserve's relatively remote location not only guarantees a quiet day away from the bustle of urban life, but also means you won't have to jostle for parking space once you've arrived!
Address: Neo Tiew Crescent Carpark, Sungei Buloh Carpark
Got your own special place that you'd like to share with the rest of us? From now until 30 June 2022, NETS is hosting its own NETS Motoring Card Discovery Trail!
Simply post a picture of yourself and all your buddies on tow as you explore the lesser known yet insta-worthy locations and tag NETS on Instagram and add the hashtag #NETSMotoringCard, and you could walk away with your own NETS Motoring Card with $50 worth of stored value! There's a total of 10 cards to be won, so participate and be one of the lucky one!
And while you're motoring about, make sure you have your handy NETS Motoring Card with you for a hassle-free journey!
The NETS Motoring Card
is well-loved for its convenience, allowing 
seamless payments for all car parks and ERP charges
in Singapore. And i
t just got even better
with an auto top-up feature!
Say goodbye to worrying about your card balance or bracing the hot sun to top up your card.
Simply
activate
the auto top-up function
here
or via the
NETS
App
, which can be downloaded
here
and
here
.
And that's not all! Each NETS Motoring Card also comes with
HLAS insurance for protection against card loss and theft.
NETS is also currently running a
lucky draw
, where every $20 top-up from now until 31 October 2022 will put you in the running to win a new all-electric
MG ZS EV
, which could be the perfect vehicle for future road trips with the whole family! Click 
here
 to find out more about the lucky draw and register now!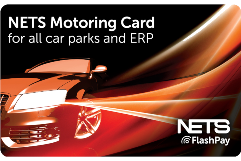 Find out more about the NETS Motoring Card
here
, or learn more about the NETS Motoring Card Discovery Trail
here
!
As usual,
T&Cs apply!