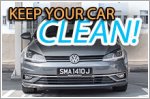 21 Apr 2020
Washing your car isn't an essential thing to do during this period, so how do you keep it clean? Read here to find out.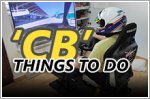 09 Apr 2020
Staying home keeps you safe, but in order to stay sane, you might need some activities to keep you occupied and your brain in prime working state!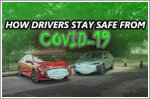 18 Feb 2020
With the coronavirus outbreak, how can drivers stay safe? We'll drop a hint - it is all about hygiene and cleanliness.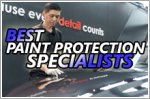 02 Jan 2020
Do you love the perfect colour, shine and gloss of a new car? Here are the best paint protection specialists to keep your car in that showroom-fresh condition.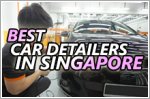 18 Dec 2019
Want your car to shine bright like a diamond? Here's a couple of quality workshops that offer the best car grooming and polishing services in Singapore.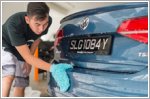 08 Nov 2016
As easy-as-pie washing your car may sound, there are a few ways to do it properly and not damage your precious car's paintwork. Here are five.