Latest COE Prices
COE Bidding Results - Jun 2021,

2nd Bidding (Next Tender on 7th July 2021)

CAT A

Cars up to 1600cc and 130bhp

CAT B

Cars above 1600cc or 130bhp

Quota Premium

$47,821

$56,032

$37,000

$58,001

Change

$ 689

$ 4,077

$ 2

$ 3,111

Prevailing Quota Premium

$45,272 (Jun)

$53,932 (Jun)

$40,324 (Jun)

Quota

830

809

238

265

Bids Received

1,178

983

478

519
Legend
| | |
| --- | --- |
| Quota Premium | Price of the successful COE bid. |
| Prevailing Quota Premium | Amount to be paid for COE renewal. Computed from 3-month moving avarage of COE prices. |
| Quota | Number of COE issued. |
| Bids Received | Number of bidders participating in this COE bidding round. |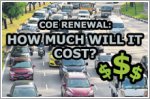 COE renewal is not just a one-time payment. Besides your PQP, there are many other factors to consider.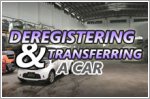 Deregistering your car and paying the vehicle transfer fee is just a few clicks (and a Singpass) away through the One Motoring website.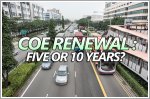 When renewing your COE, should you renew it for five or 10 years? Here are six things to consider before committing.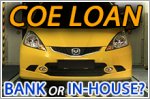 Need financing for COE renewal? You've got two options - bank loan or in-house loan. Know the difference before renewing your COE for another five or 10 years!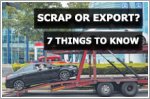 A guide to scrapping or exporting your car, calculating your scrap & deregistration value and how to get a higher selling price when your COE expires