Latest COE Prices
COE Bidding Results - Jan 2021,

2nd Bidding (Ended on 01/20/2021)

CAT A

Cars up to 1600cc and 130bhp

CAT B

Cars above 1600cc or 130bhp

Quota Premium

$43,501

$50,100

$40,999

$51,900

Change

$ 2,892

$ 1,099

$ 5,099

$ 2,411

Prevailing Quota Premium

$38,137 (Jan)

$42,683 (Jan)

$32,799 (Jan)

Quota

966

1,018

381

466

Bids Received

1,309

1,338

671

705
Legend
| | |
| --- | --- |
| Quota Premium | Price of the successful COE bid. |
| Prevailing Quota Premium | Amount to be paid for COE renewal. Computed from 3-month moving avarage of COE prices. |
| Quota | Number of COE issued. |
| Bids Received | Number of bidders participating in this COE bidding round. |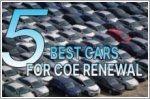 Want to keep car ownership costs low? Here are five car models that are perfect to be given a new lease of life with a COE renewal.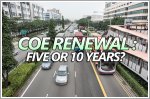 When renewing your COE, should you renew it for five or 10 years? Here are six things to consider before committing.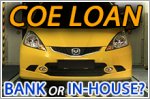 Need financing for COE renewal? You've got two options - bank loan or in-house loan. Know the difference before renewing your COE for another five or 10 years!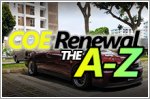 Unsure on how to renew your COE, or wondering what is the PQP? We'll walk you through how to renew your COE before it expires with this simple drivers guide.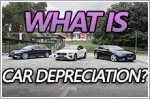 What is car depreciation, and how does that affect or change a car's value? We break down everything you need to know.