---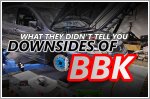 01 Jul 2022
You've seen the ads, your car enthusiast friends are telling you how a big brake kit upgrade could make your car stop on a dime. But is that really all there is to these mods?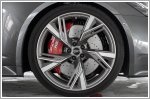 28 Jun 2022
Making your car go faster is only good if you can make it stop better as well. Here's how to enhance its braking performance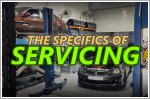 28 Apr 2022
Do you know what are the components that have to be serviced, and what is done when you send your car in for a maintenance?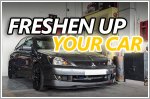 12 Jan 2022
With the crazy COE prices, buying a new car doesn't make any sense. Here are the important bits you should fix to make your car look good as new!
Goh Zhi Xuan, Photos by Editorial Team | 71,547 views |
Features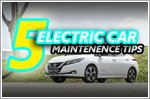 19 Mar 2021
Electric cars are touted as lower maintenance, but low doesn't mean zero. Here are some tips on electric car maintenance that you need to know.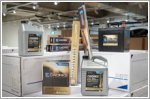 21 Jul 2020
Developed by Toyota Tsusho, a part of the Toyota group, CWORKS products go through strict quality checks, offering both affordability and peace of mind.
Goh Zhi Xuan, Photos by Low Fai Ming | 9,330 views |
Features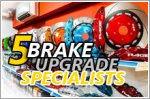 02 May 2019
A good braking system makes all the difference in an accident and could mean a crisis averted. If you value safety, you should consider upgrading your brakes.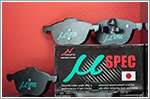 29 Nov 2013
N Sports Brake Pads are designed to improve the overall braking performance of any vehicle, boosting your confidence on the roads.
Text by Regan Ong, Photos by Low Fai Ming | 10,896 views |
Features