---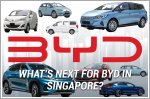 25 Nov 2022
The practical, comfortable e6 has proven its cargo and people-hauling might, while the fantastical Atto 3 is now in full sail. What else can we expect from BYD?
Mattheus Wee, Photos by BYD, Editorial Team | 5,226 views |
Features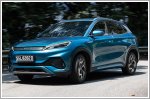 26 Jul 2022
Eccentric on the surface, but docile underneath, the all-electric Atto 3 marries better performance with great practicality, and serves as a promising taster of what's next for BYD.
Mattheus Wee, Photos by Low Fai Ming, Mattheus Wee | 8,096 views |
BYD Reviews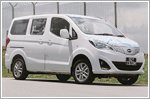 17 Nov 2020
The BYD M3e is the most affordable passenger electric MPV that you can buy in Singapore today.