---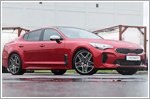 15 Jul 2021
The updated Kia Stinger GT V6 is a sports sedan that offers performance and features that are on par with its German peers.
Julian Kho, Photos by Low Fai Ming | 10,866 views |
Kia Reviews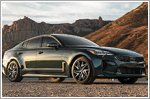 05 Jul 2021
The Stinger's stellar performance in the IIHS's safety tests was achieved on top of its existing five-star Euro NCAP rating.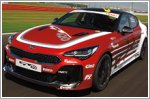 01 Jul 2021
Accompanying the Kia EV6 is the incredible Stinger GT420, which boasts a staggering 422bhp and 560Nm of torque from its V6 engine.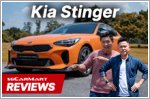 21 Feb 2020
With sharp looks and a mighty engine paired with a generous spec sheet, the Kia Stinger is a very complete car.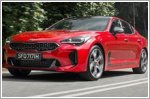 31 Jan 2018
Powerful, exciting, and surprisingly accomplished, the Kia Stinger is a stunning achievement for the Korean brand.
Desmond Chan, Photos & video by Low Fai Ming | 24,915 views |
Kia Reviews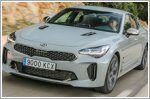 11 Oct 2017
The Kia Stinger is a slender five-door coupe with a razor-sharp name that will hold itself well against the likes of the German trademarks.
Julian Kho in Mallorca, Spain | 21,030 views |
Kia Reviews