---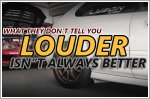 08 Nov 2022
Contrary to what you might believe, a louder exhaust isn't always better for performance and it certainly doesn't make it a superior option.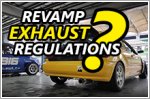 12 May 2021
Enforcement has been stringent and the heavy penalties for illegal exhaust modifications have just been doubled. But is that really the way to quieter roads?
Goh Zhi Xuan, Photos by Straits Times, Teck Guan | 32,390 views |
Features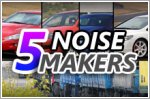 11 Nov 2020
Ever had your lunch interrupted by a loud noise coming from somewhere down the road? No, it isn't a plane, it's likely to be one of these five cars.
Goh Zhi Xuan, Photos by Netcarshow, Newslink | 15,626 views |
Features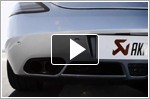 31 Mar 2012
The SLS AMG produces an impressive soundtrack by default. But what happens when tuners Akrapovic decides to join in?