---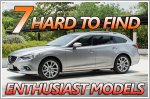 14 Jul 2022
There are many pre-owned cars available, but certain models preferred by petrolheads are hard to come by. Here are several examples.
Jeremy Chua, Photos by Low Fai Ming | 18,254 views |
Features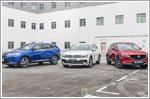 18 Sep 2017
The freshly launched made-for-Singapore turbocharged Toyota Harrier is put to the test against strong segment rivals, the Mazda CX-5 and the Volkswagen Tiguan.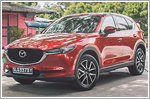 13 Sep 2017
The second generation Mazda CX-5 ups the ante with handsome looks and a cabin that challenges the notion of a non-premium interior.
Anthony Lim, Photos by Low Fai Ming | 36,518 views |
Mazda Reviews