---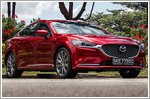 29 Aug 2018
A new round of upgrades and improvements have made the Mazda6 more refined, more comfortable and more premium than ever.
Desmond Chan, Video by Low Fai Ming | 24,954 views |
Mazda Reviews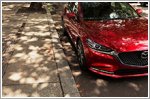 17 Nov 2017
Mazda has announced that it will unveil a thoroughly re-engineered and refined Mazda6 Sedan at the upcoming 2017 Los Angeles Auto Show.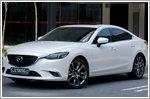 30 Mar 2017
The new Mazda6 undergoes a subtle update to its driving dynamics, safety features and styling while retaining most of its well-loved traits.
This model is no longer being sold by local distributors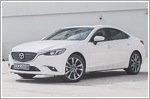 08 Jul 2015
Fresh styling and the addition of an array of new safety and convenience features should keep the Mazda6 ahead of the pack.
Text by Regan Ong, Photos by Low Fai Ming | 49,564 views |
Mazda Reviews
This model is no longer being sold by local distributors