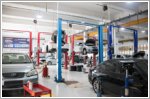 16 Jan 2020
Do not mistake it for just a one-stop servicing shop, KGC have the capability to restore your car from the ground up, inside and out at one convenient location!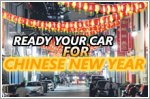 13 Jan 2020
Getting ready for Chinese New Year with some serious spring cleaning? Why not take it up a notch and get your car ready for the festivities as well?
James Chan, Photos by Motor Directory Team, Newslink | 4,350 views |
Features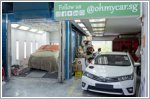 05 Dec 2019
Got into an accident? You need to choose the right shop to revert your car to its former glory. Here's why Oh My Car is the one!
Goh Zhi Xuan, Photos by Low Fai Ming | 10,256 views |
Features