---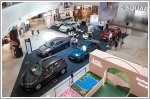 28 Nov 2022
Avoiding new car showrooms with the recent COE highs? Exclusive roadshow rebates are now on offer alongside Sime Darby's pre-owned cars and leasing plans!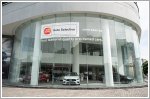 12 Aug 2022
Fresh off its recent rebranding, we get up to speed with the team that was previously Select by PPSL to find out what's new - and what's hot - with the company.
Mattheus Wee, Photos by Low Fai Ming | 3,826 views |
Features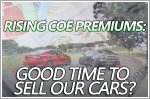 05 Mar 2022
With the COE climate echoing what we saw back in the early 2010s, is it true that we now stand to gain a profit from our existing cars? Here's an attempt to look at things more realistically.
Mattheus Wee, Photos by Editorial Team, Unsplash/Jason Leung, shawnanggg | 71,177 views |
Car Selling Advice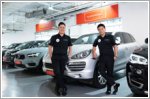 25 Mar 2020
With a thorough vehicle inspection and a comprehensive rectification process, Supreme Cars ensures that you get the best pre-owned shopping experience.