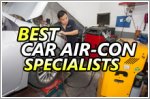 02 Mar 2020
Air-conditioning is a must-have in Singapore due to the sweltering heat. Here's a list of recommended air-con specialists that'll ensure your car stays cool.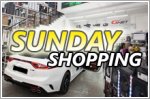 31 Oct 2019
Frustrated with finding free time amidst the busy working days to visit car workshops? Here are some accessories shops that are open even on Sundays!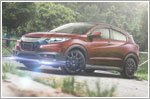 20 Mar 2017
How do you stand out in a sea of lookalike Honda Vezels without breaking the bank? Check out these 12 affordable items you can get to zhng your Vezel.
Text by Anthony Lim, Photos by Design Team & Merchants | 49,602 views |
Features