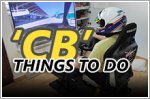 09 Apr 2020
Staying home keeps you safe, but in order to stay sane, you might need some activities to keep you occupied and your brain in prime working state!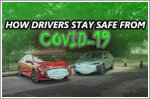 18 Feb 2020
With the coronavirus outbreak, how can drivers stay safe? We'll drop a hint - it is all about hygiene and cleanliness.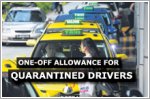 01 Feb 2020
Taxi and private-hire operators will be providing a one-time allowance of at least $100 for any cabby or private-hire driver who needs to be quarantined.