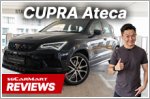 03 Jul 2020
The Cupra Ateca sports aggressive styling paired with a practical and spacious interior.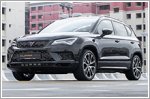 12 Mar 2020
Cupra, Seat's performance division, has taken a step away from the mothership to become its own, and its first fast car for the road is based on the Ateca SUV.
Idris Talib, photos by Low Fai Ming | 21,238 views |
CUPRA Reviews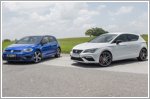 19 Mar 2018
The Seat Leon Cupra is a more fun proposition against the quicker Volkswagen Golf R but the latter remains to be more refined.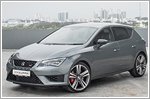 09 Jun 2017
The more brutal Spanish cousin of the Volkswagen Golf GTI - the Seat Leon Cupra - gives the German hot hatch a run for its money.
Anthony Lim, Photos by Low Fai Ming | 29,737 views |
SEAT Reviews