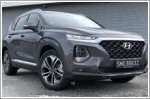 06 Dec 2018
The fourth iteration Hyundai Santa Fe is a spacious and well-equipped seven-seater SUV that doesn't disappoint in the safety department.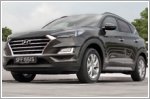 19 Oct 2018
The third generation Hyundai Tucson receives cabin upgrades and cosmetic tweaks to keep it modern and relevant in a stiff segment.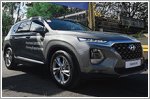 11 Sep 2018
It may be equally handsome, spacious and well-equipped, but the petrol-powered Hyundai Santa Fe isn't as sweet to drive as the diesel.
06 Sep 2018
With a raft of improvements, from sharper styling to increased safety features, the all new Hyundai Santa Fe is perfectly capable of taking better care of its occupants.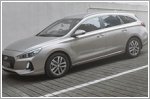 03 Sep 2018
The Hyundai i30 Wagon is a practical, value-for-money family proposition that doesn't compromise pace for space.
06 Jun 2018
The Volkswagen Passat may be better overall, especially in terms of presentation, but the refinement and maturity of the Hyundai Sonata is remarkable.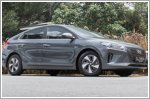 29 May 2018
The updated Ioniq Hybrid is now lighter, more economical and qualifies once more for a $10,000 rebate.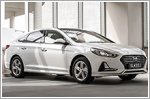 09 May 2018
The facelifted Hyundai Sonata is much more refined than before, thanks to a sharper styling, a modernised interior and improved drive comfort.
This model is no longer being sold by local distributors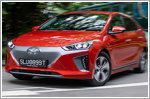 03 May 2018
The Hyundai Ioniq Electric is an accessible and affordable all-electric car with all the necessary green credentials to embrace the electric future.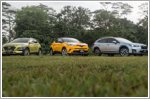 20 Apr 2018
The Hyundai Kona may be more powerful and more fun to drive but the Subaru XV is more spacious and the Toyota C-HR proves to be more refined.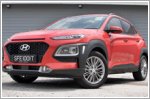 11 Apr 2018
The 1.0-litre Hyundai Kona may be a small-engined SUV, but it has a big heart with a lot of love to give.
This model is no longer being sold by local distributors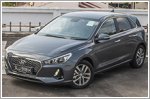 12 Mar 2018
The brand new Hyundai i30 is markedly improved, offering more space, more power and more overall quality than ever before.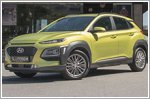 07 Mar 2018
With its combination of good looks, excellent driveability and high levels of equipment, the brand new Hyundai Kona stands tall in the crossover market.
This model is no longer being sold by local distributors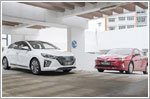 15 Feb 2017
We find out if Hyundai's hybrid foray can trump the long-standing king of the segment, the Toyota Prius.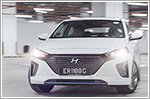 13 Feb 2017
The new Hyundai Ioniq does a good job of making a petrol-electric feel like a normal car.