---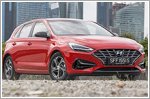 10 Feb 2021
The Hyundai i30 1.0 is a good-looking hatchback that comes with a standard suite of safety features that's often only seen in more premium models.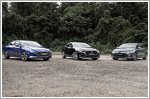 26 Jan 2021
Is the new Hyundai Avante the new standard to meet, or will the Mazda3 Sedan and Toyota Corolla Altis still prove to be compelling choices?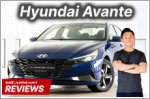 21 Dec 2020
The Hyundai Avante delivers a modern design that looks like nothing else on the road. Could this be the next segment leader?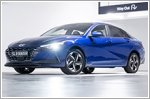 18 Nov 2020
Major improvements in refinement, driving abilities and equipment put the new Hyundai Avante as the standard to reach in the sedan segment.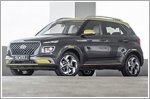 02 Oct 2020
The Hyundai Venue S is a perky and stylish compact crossover that shines like the sun.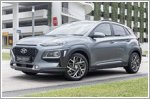 21 Aug 2020
The Hyundai Kona Hybrid delivers on responsible driving fun with its sorted chassis and suite of driver assistance features.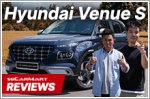 19 Mar 2020
The Hyundai Venue compact crossover delivers plenty of style with en economical drivetrain and a comfortable ride.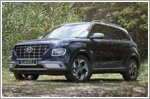 27 Feb 2020
The Hyundai Venue is a crossover that sports an accomplished drivetrain and connectivity features that puts its rivals to shame.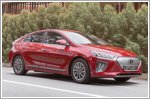 03 Feb 2020
The facelifted Hyundai Ioniq Electric not only sports a whole new drivetrain, but has all the technology and know-how to make full use of it as well.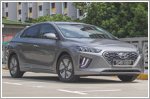 21 Jan 2020
The Hyundai Ioniq Hybrid sports smartened looks and a redesigned interior that make it so much better for the everyday commute.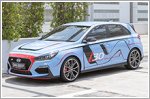 29 Aug 2019
The Performance Pack ramps up the dynamic capabilities of the outstanding Hyundai i30 N without compromising its everyday liveability.
This model is no longer being sold by local distributors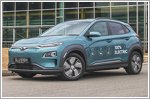 05 Mar 2019
The Hyundai Kona Electric points to a cleaner and greener future.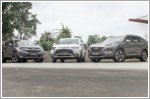 25 Jan 2019
The new Hyundai Santa Fe may be the most spacious for passengers but the Honda CR-V is more powerful, while the Mitsubishi Outlander's value is tough to beat.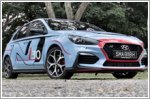 24 Jan 2019
The Hyundai i30 N is an everyday sizzling hot hatch that is best-suited for the car enthusiasts.
This model is no longer being sold by local distributors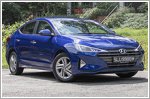 17 Jan 2019
The mid-spec Hyundai Avante S is a value-for-money compact sedan that will appeal to many buyers.
This model is no longer being sold by local distributors