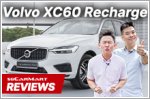 11 Mar 2020
The Volvo XC60 Recharge Plug-in Hybrid delivers an absurd amount of power with a scandinavian-inspired and well-built interior.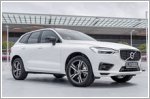 21 Feb 2020
The Volvo XC60 T8 delivers power aplenty while keeping you and the world your children will inherit protected.
Clarence Seow, Photos by Low Fai Ming | 11,696 views |
Volvo Reviews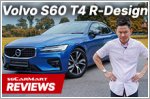 24 Dec 2019
The Volvo S60 is a premium compact sedan that sports plenty of room and power, as well the segment's best understated looks.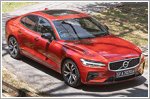 18 Oct 2019
The Volvo S60 T5 R-Design combines ample equipment, good looks and a comfortable drive to deliver a well-rounded compact executive sedan package.
Desmond Chan, Photos by Low Fai Ming | 18,542 views |
Volvo Reviews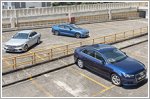 16 Oct 2019
The brand new Volvo S60 looks to barge on the compact executive sedan market, where the Audi A4 and Mercedes-Benz C-Class have established themselves as favourites.
Desmond Chan, Photos by Desmond Chan and Low Fai Ming | 28,370 views |
Volvo Reviews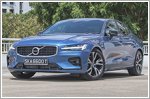 14 Oct 2019
Handsomely styled, generously equipped and much better to drive than before, the new Volvo S60 is poised to stand tall against its keen segment competitors.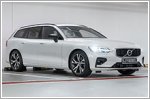 03 Sep 2019
The Volvo V60 is an all-rounder stationwagon that will haul the family from point to point in a stylish, spacious and speedy fashion.
Julian Kho, Photos by Low Fai Ming | 21,752 views |
Volvo Reviews
29 Nov 2018
The Volvo XC40 is one of the funkiest and cooler-looking compact SUVs in the business and it now comes with a more affordable pricetag.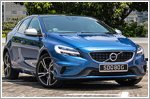 24 Aug 2018
The Volvo V40 now comes equipped with a turbocharged 2.0-litre engine that packs plenty of punch.
This model is no longer being sold by local distributors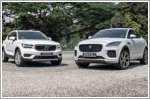 14 May 2018
The Jaguar E-PACE has more road presence and is sharper to drive but the Volvo XC40 rides more comfortably and is more sophisticated.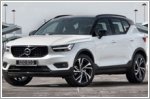 05 Mar 2018
The XC40 is Volvo's first compact SUV that impresses with its perfect blend of drivability and dynamism.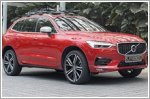 25 Oct 2017
Volvo's highly popular crossover returns for its second coming, and the new XC60 proves to be an outstanding choice indeed.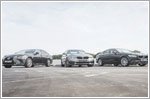 19 Jun 2017
It's the battle of executive sedans, as Germany takes on Japan and Sweden to reclaim its corporate crown.
Nigel Yong, Photos by Low Fai Ming | 35,058 views |
BMW Reviews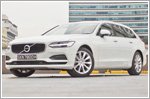 02 Jun 2017
Driven sensibly, the Volvo V90 is a comfortable, premium and stately estate that offers a compelling experience for the whole family.
08 May 2017
With its classy sheet metal design, luxurious cabin and soft-road prowess, the Volvo V90 Cross Country may just be the perfect car for the active family.
This model is no longer being sold by local distributors