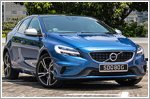 24 Aug 2018
The Volvo V40 now comes equipped with a turbocharged 2.0-litre engine that packs plenty of punch.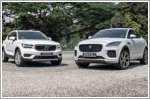 14 May 2018
The Jaguar E-PACE has more road presence and is sharper to drive but the Volvo XC40 rides more comfortably and is more sophisticated.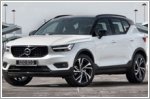 05 Mar 2018
The XC40 is Volvo's first compact SUV that impresses with its perfect blend of drivability and dynamism.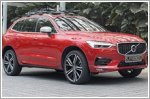 25 Oct 2017
Volvo's highly popular crossover returns for its second coming, and the new XC60 proves to be an outstanding choice indeed.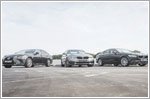 19 Jun 2017
It's the battle of executive sedans, as Germany takes on Japan and Sweden to reclaim its corporate crown.
Nigel Yong, Photos by Low Fai Ming | 30,640 views |
BMW Reviews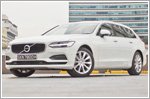 02 Jun 2017
Driven sensibly, the Volvo V90 is a comfortable, premium and stately estate that offers a compelling experience for the whole family.
08 May 2017
With its classy sheet metal design, luxurious cabin and soft-road prowess, the Volvo V90 Cross Country may just be the perfect car for the active family.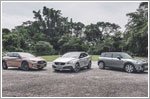 06 Jan 2017
Infiniti's new premium hatch, the Q30, takes on the sensible Volvo V40 Cross Country and the fun-to-drive MINI Cooper S Clubman.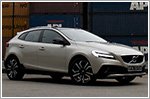 02 Dec 2016
In typical Volvo-ness, the Swede automaker ups the ante with the Cross Country, promising a playful town ride.
This model is no longer being sold by local distributors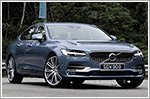 24 Oct 2016
Volvo's first generation S90 flagship luxury sedan is unlike any Volvo we've ever driven. But is this necessarily a good thing?
Sabrina Lee, Photos by Low Fai Ming | 20,263 views |
Volvo Reviews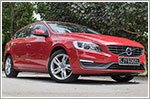 17 Aug 2016
With a harmonious blend of form and function, the Volvo V60 T5 Polestar is an appealing alternative to its peers.
This model is no longer being sold by local distributors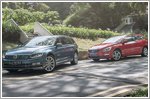 01 Jul 2016
Volkswagen's new Passat Variant 2.0 TSI DSG R-Line joins the ranks of European wagons in Singapore and goes up against the Volvo V60 T5 Drive-E in this month's comparison.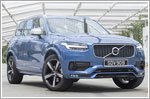 25 May 2016
Volvo's luxury SUV, the gargantuan and capable XC90 T6 now comes with a sportier outfit - the R-Design.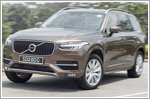 11 May 2016
The new Volvo XC90 takes everything you know and love about the Swedish brand and modernises it, leaving you little choice but to like it even more.
Text by Regan Ong, Photos by Low Fai Ming | 45,540 views |
Volvo Reviews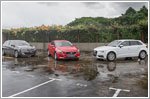 18 Feb 2016
Volvo's V40 T2 is an impressive model that's a genuine rival to the rest in its segment. But is it good enough to topple the polished Audi A3 Sportback and outvalue the Peugeot 308?
Text by Nigel Yong, Photos by Low Fai Ming | 31,176 views |
Volvo Reviews