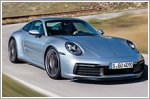 31 Dec 2018
As 2018 comes to a close, we preview all the new car models that are set to be launched here in Singapore in the upcoming year.
Desmond Chan, Photos from Manufacturers | 27,991 views |
Features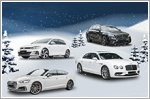 21 Dec 2017
The Editorial team puts an automotive spin on four of the world's favourite Christmas characters with some of the best cars we've driven this year.
Editorial Team | 10,086 views |
Features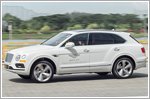 16 May 2016
Almost every carmaker is making SUVs these days, all claiming to be that little bit special but it's the Bentley Bentayga that takes the cake.
Text by Regan Ong, Photos by Low Fai Ming | 4,922 views |
Features