---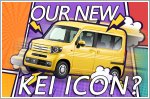 25 Oct 2022
Taxes won't let kei cars breathe in Category A - so thank the heavens we have a commercial vehicle class here. Its latest beneficiary? The Honda N-Van.
Mattheus Wee, Photos by Design Team, Honda, Low Fai Ming, Unsplash, Wikimedia Commons | 13,152 views |
Features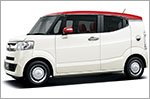 27 Dec 2014
Honda began sales of the all new mini vehicle, N-BOX SLASH, the fifth model of the N Series at dealerships across Japan.