---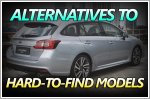 05 Aug 2022
If you're having a hard time finding these used cars that petrolheads like, perhaps it's time to consider these alternative options instead.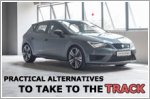 16 May 2020
Looking for alternative options to your favourite track cars that do not compromise on comfort or practicality? We draw up a handy list!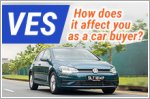 19 Jan 2018
More than half the cars in this list face a hike in taxes, no thanks to the new Vehicular Emissions Scheme. Find out how this affects you as a car buyer.
Anthony Lim, Photos by Low Fai Ming, Graphics by Denise Elim | 132,924 views |
Car Buying Advice