---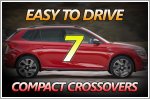 26 Oct 2022
Are you still seeking a compact crossover to be your first car? Here are another seven stylish, safe, and driver-friendly models that we think you should go and test drive!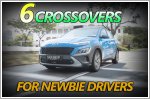 22 Oct 2022
Are you a newbie driver considering a compact SUV as your first car? We think you should check out these models, which are relatively easier for a new driver to get used to!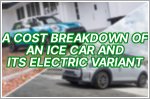 26 Apr 2022
Are you still undecided on purchasing an Internal Combustion Engine (ICE) car or the EV variant? We help you calculate the cost and time savings and hopefully provide you with adequate information to ...
Text by Russell Oon, Images by Newslink and Stock Images | 10,147 views |
Car Buying Advice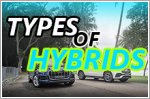 20 May 2021
A Hybrid car, like its name suggests, is powered by more than one source - usually electric and fuel - pretty simple. But what's a mild hybrid then?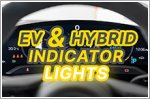 22 Mar 2021
So, you want to be part of the Green Plan 2030? Familiarise yourself with these dashboard indicator lights before jumping on the EV or hybrid car bandwagon.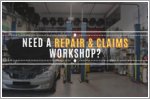 27 Aug 2020
Got into an accident? Finding a workshop to do repair works and a workshop that can make motor claims for you will take up a lot of time. Want to kill two birds with one stone? Here's how.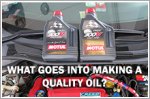 07 Aug 2020
Lubricating oils can vary greatly in price. But what exactly do you get by paying for branded oil? sgCarMart finds out from French lubrication specialists Motul!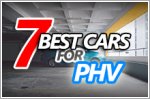 29 May 2020
Thinking of becoming a private hire driver? We select seven of the best private hire cars for you to choose from and list out where to rent them.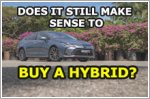 16 Apr 2020
With the economy now taking a nosedive and fuel prices collapsing, is buying a hybrid the most sensible option? We break down the costs to see what will make best use of your money!
Clarence Seow, Photos by Editorial Team, Newslink, Porsche | 25,540 views |
Car Buying Advice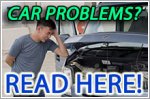 08 Apr 2020
In need of emergency repair works done on your vehicle during this period? Check out this list of workshops that are open for appointment basis only.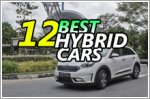 10 Sep 2019
Hybrid cars are known for their lower emissions as well as excellent fuel economy. However, not all of them are equal, here's the ones that you should buy.
Goh Zhi Xuan, Photos by New Car Team, Editorial Team | 125,452 views |
Car Buying Advice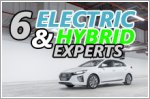 19 Apr 2019
Hybrid and electric cars are not the same as conventional internal combustion engine cars. Here are six workshops that specialises with such cars.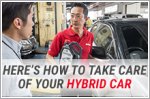 06 Jul 2018
Here are seven key things you need to know about hybrid vehicle maintenance, should you be thinking of buying one.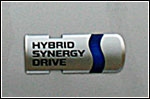 13 Aug 2009
We've heard so much about how hybrids are the way to go and we're seeing first hand, the shift of production from powerful gasoline engines to more environmentally-friendly hybrids. But is there a dar...