---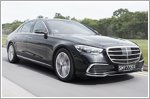 21 May 2021
Mercedes-Benz has proved itself to be a master of luxury barges with its latest S-Class, packed with top-level features and comfort abilities that not many competitors can match.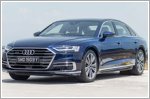 09 Oct 2018
The fourth generation Audi A8 is an exquisite sedan that befits its flagship status.
Julian Kho, Photos by Low Fai Ming | 11,852 views |
Audi Reviews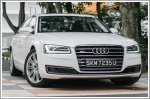 18 Jul 2014
There is no stopping in Audi's hunger for progression, as seen in its flagship A8 sedan, which has just undergone a second facelift.
Text by Nicholas Low, Photos by Low Fai Ming | 19,157 views |
Audi Reviews
This model is no longer being sold by local distributors