---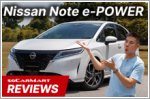 25 Mar 2021
The Nissan Note e-POWER packages a frugal drivertrain within a futuristic exterior design. Should you get one?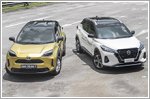 10 Mar 2021
The Toyota Yaris Cross delivers superior fuel efficiency, while the Nissan Kicks e-POWER impresses with its overall quality and refinement.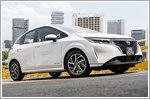 04 Mar 2021
The new Nissan Note e-POWER offers improved fuel efficiency and better technology, while still remaining practical and accessible.
19 Aug 2020
The Nissan Kicks combines the practicality of a crossover and the electrified e-POWER drive into an affordable package.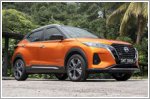 12 Jul 2020
The Nissan Kicks e-POWER provides an affordable option for those looking for electric torque within a crossover body.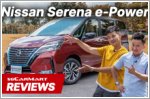 30 Apr 2020
The Nissan Serena e-POWER delivers you a practical MPV body but is propelled by a unique drivetrain that adds to its appeal.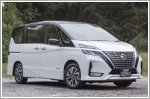 08 Oct 2019
The Nissan Serena e-POWER packs in the entire family and then goes on to repackage electric mobility for double the practicality.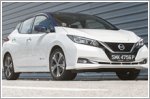 30 May 2019
The Nissan Leaf may be a tad expensive compared to its rivals but it's a zippy EV with decent range and a massive boot.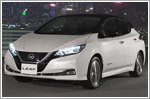 12 Mar 2019
The second generation Nissan Leaf features all around improvements, and will further cement the brand's pioneering position in the EV market.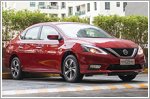 15 Oct 2018
Light visual and equipment enhancements to the Nissan Sylphy help it to feel a little fresher, but it is still its space and practicality that stand out.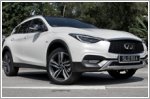 02 Oct 2018
The Infiniti QX30 is a crossover that combines a pleasant drive with an eye-catching sheet metal.
This model is no longer being sold by local distributors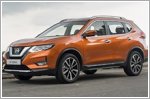 25 Dec 2017
The Nissan X-Trail gets an update with sleeker looks and the addition of more safety features without sacrificing practicality or versatility.
This model is no longer being sold by local distributors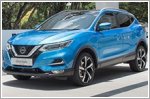 23 Oct 2017
With comprehensive cosmetic upgrades and new Nissan Intelligent Mobility technologies, the Qashqai is one crossover worth cashing in on.
This model is no longer being sold by local distributors
08 Mar 2017
Back from its hiatus, the Nissan Pulsar looks to gain some ground in the hatchback segment, going up against the Ford Focus and the Peugeot 308.
Nigel Yong, Photos by Low Fai Ming & Desmond Chan | 43,601 views |
Nissan Reviews
This model is no longer being sold by local distributors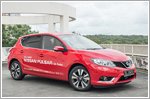 10 Feb 2017
After spending decades away from the local scene, the Nissan Pulsar makes a comeback in the form of the 1.2 DIG-T, offering plenty of space, safety features and frugality.
This model is no longer being sold by local distributors