---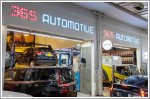 24 Dec 2021
Apart from its capable team, wide range of tyre choices and excellent prices, 365 Automotive has a website loaded all the information you need!
Goh Zhi Xuan, Photos by Low Fai Ming | 7,683 views |
Features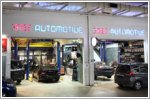 06 Jan 2021
Whether you are shopping for new tyres or need expert advice on your choice of rims, 365 Automotive has you covered!
Clarence Seow, Photos by MD | 9,384 views |
Features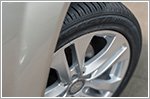 15 Aug 2013
Kumho ECSTA HM KH31 blends high-end design, advanced manufacturing technologies and ultimate performance to meet requirements of modern passenger cars.
Text by Regan Ong, Photos by Low Fai Ming | 24,406 views |
Features