---
The Perodua Myvi is well-equipped and has a body style that complements the spacious cabin. But there is somehow a lack of overall appeal.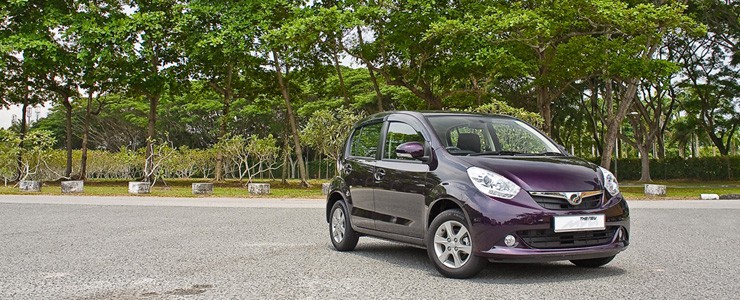 Malaysian carmaker Perodua has saved a fair bit of money creating the Myvi. This is because the hatchback you see here is essentially a Daihatsu Sirion with a different badge. Instead of spending millions of dollars on crash tests and designs to create its very own car, Perodua gave this job to someone else and invested on badging intentions.
Based on the Daihatsu Sirion and Toyota Passo, the Perodua Myvi, in other words, is the result of the carmaker's collaboration with both Daihatsu and Toyota. And to an extent, it succeeded - considering that the car was the best-seller for five consecutive years in Malaysia from 2006 to 2010 - beating even its strongest Malaysian rival, the Proton Savvy.
But faced with tough competition in Singapore, Perodua hasn't been a big hit here. With its target market being small families and drivers looking for their first car, there are better and more reliable brands out there than we care to mention. But we reckon there's one thing we can't deny - the strongest point that brings the Perodua Myvi to the forefront of consumers' choice is its value for money.
Exterior
On first glance, the Myvi may seem very much like its predecessor but when up close and personal to one, you'll notice bolder lines, tweaked headlamps as well as reworked bumpers. While all these changes add more character and poise to the compact hatch, the overall shape hasn't changed, maintaining a high roofline that gives it a similar appearance to a mini MPV.
Edges around the car have also 'sharpened', which does make it that less challenging to differentiate between the current model and the older and rounder one. But unlike some successors that constantly boast about lowering their height and increasing their width dimensions (just because it's sportier), the Myvi, as mentioned afore, maintains its dimensions at 3750mm x 1665mm x 1550mm (L x W x H). Although some feel that a change in its shape could do the Myvi some good, we reckon it's a good idea not to mess with a good thing.
This model is no longer being sold by local distributors
Engine Type
:
4-cylinder in-line DWT DOHC
Horsepower
:
63kW (85 bhp)
Transmission
:
4-speed (A)
Acceleration (0-100 km/h)
:
-
Fuel consumption
:
16.3km/L