Aside from the McLaren P1, the limited edition 675LT is probably the most exciting road car that the modern-era British sports carmaker has ever made.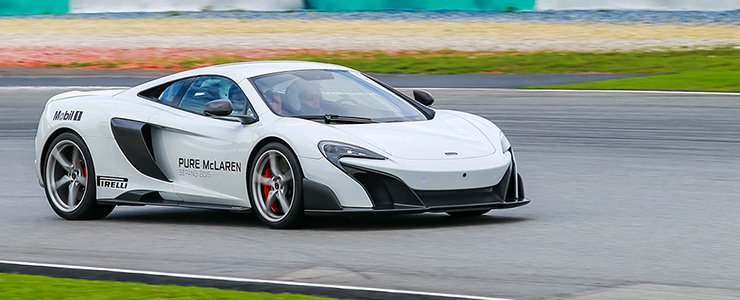 Together with the
650S
, the McLaren 675LT forms the Super Series in the British sports carmaker's lineup. If you haven't already guessed from pictures, the new car is a hardcore version of the 650S and spiritual successor to the iconic F1 GTR Longtail (LT) endurance racer of the 90s.
With a limited production run of 500 cars, this exotic car bridges the gap between the 650S and the
McLaren P1
hypercar.
Exterior
On the outside, the 675LT is characterised by an aggressive front bumper, new side skirts with additional air inlet and wider side air intakes. Other standout visual differences from the 650S include a louvered rear window, a contoured P1-like rear fascia with thin horizontal LED taillights and two huge titanium exhaust pipes.
Interestingly, the sculptural elements of the car come off as more technical than artistic - as if they were created by some precise artificial intelligence. If the rare car was on the streets, it would have no problem drawing stares from every lucky guy and girl with quick enough reflexes to catch sight of it.
For a car with the LT name though, it has a pretty short tail, compared with the exaggerated rear ends on the racing versions of the F1 model of the 90s. The 675LT isn't actually any longer than the 650S, just 34mm longer than the latter, but it does get a considerably larger pop-up air brake.
That spoiler may not be humongous, but it has been heavily redesigned, as is everything rear of the B-pillar. Whereas the 650S carried over the tail end of the original 12C model, this one has been restyled more in keeping with the extravert nose, giving the car a more integrated look.