The facelifted seventh generation Volkswagen Golf proves to be a sharper, smarter and more enjoyable car that is clearly ahead of the competition.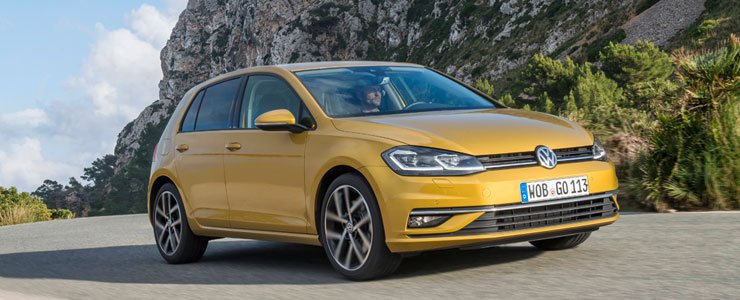 Every 40 seconds of your life that passes, a
Volkswagen Golf
is purchased, built or delivered. It's the most successful car in Europe and the most iconic hatchback in the world. To put a number on its popularity, Volkswagen makes a million Golfs every year.
The Golf isn't particularly stylish, powerful or fun to drive. What, then, makes it such a hit? The answer according to Christian Bauer, the man in charge of the German compact, is that with each new generation, each update, the Golf steps up to meet the challenges of its time. This time round, it's done so again, with a mid-life revision of the seventh generation model.
The latest updates to the Golf are slightly more revolutionary than evolutionary and according to Volkswagen sources, the 'Mk7.5' is the first significant mid-life revision in the model's 43-year existence. Upgrades include a redesign, highly upgraded infotainment features, more safety and a new engine, which replaces the outgoing model's turbocharged 1.4-litre lump.
A new engine, you say?
It's named the 1.5 TSI Evo (internal codename EA211 EVO) and the version we tested makes 148bhp and 250Nm of torque. This new Euro 6-compliant engine is an improvement of the existing 1.4 TSI, and not new-from-the-ground-up.
Power delivery of the 1.5 TSI Evo unit is surprisingly linear and provides enough punch for you to perform B-road overtaking manoeuvres with confidence, as we've tested on our two-day drive in Majorca, Spain.
There's some brains behind the engine's brawn, too. It features Active Cylinder Management (ACM), whereby two of its four cylinders shut down under lighter loads, thus improving fuel consumption. And, ACM kicks in so unobtrusively that you'd never be able to know when it does.
Mated to the 1.5 TSI Evo is also a new 'wet-clutch' DSG gearbox, which should be tougher than before. It's unmistakably creamier than the old 'dry-clutch' and more decisive when selecting gears. Like ACM, each gear change is so harmonious you barely realise it's cog-changing if you're driving delicately.
There's also a lower rated 128bhp BlueMotion version of the 1.5 TSI Evo not yet available at launch, but it's just about confirmed for Singapore since it's perfect for Category A of our COE system. We can also watch for a new 1.0-litre TSI version, which should be available come end of this year.