---
Tesla has announced that it is close to completing the safety tests, which will then allow the Model S to arrive ahead of its intended schedule.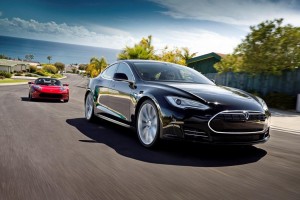 In a letter to their shareholders, Tesla CEO Elon Musk revealed his intentions to launch the Model S ahead of schedule.
Citing that the said model has "nearly completed all [the] regulatory approvals and certifications required," Tesla plans to begin initial deliveries in June 2012. This is only one month ahead of the originally intended July release, but Tesla is optimistic that all of the crash testing required under the National Traffic and Motor Vehicle Safety Act will be completed shortly.
Given such a short difference between the launch dates, it leaves one wondering whether deeper reasons underlie this shift in schedule.
Also, the change in launch date is unlikely to have a massive impact, with wide belief that only a good few number of customers will get their Model S in June 2012. Nevertheless, the carmaker are confident of delivering at least 5000 Tesla Model S by end of the year.