---
Toyota is set to play a notable role in next generation mobility as the carmaker lines up its global vision with its new tagline 'Start Your Impossible'.
It seems Japanese giant Toyota has defined the future of mobility and reaffirmed its future market share. Its newly created concepts and exhibits that were showcased at the recent
45th Tokyo Motor Show
(TMS) were clearly a testament to that.
From the intelligent Toyota Concept-i and the sporty GR Hybrid Sports concept to the JPN Taxi and the Fuel Cell Bus Concept SORA and the luxurious Crown Concept, Toyota has ensured that it has all its plans worked out by 2020 - the same year Tokyo, Japan, will be hosting the Summer Olympics and Paralympics - a major international multi-sport event that Toyota has a worldwide partnership with.
This partnership has thus inspired the Japanese carmaker with its new tagline 'Start Your Impossible'.
This tagline is essentially about taking the responsibility of making 'Mobility for All' a reality, which would help push Toyota to do the impossible: To contribute to a society in which everyone, able and disabled, will have the freedom to have a form of mobility.
With such ambitious plans, we take a look at 10 causes why Toyota stands a chance at being the market leader in year 2020: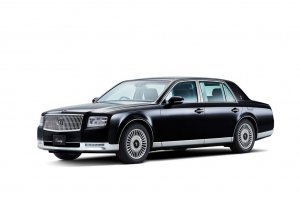 1. Century

While Toyota exhibited a range of concepts that feature Artificial Intelligence (AI) as well as a host of advanced technologies, the carmaker also took the opportunity to debut its third generation flagship Century. After a long hiatus since the second generation Century was launched in 1997, Toyota has finally released the third and latest model of the traditional limousine.
A word like 'traditional' is used here because while flagship models like the
Audi A8
, the
BMW 7 Series
and the
Lexus LS
have an abundance of luxurious leather, the Century will come with wool upholstery as standard, with an option to have it as leather. There's also an option to have curtains or not. To the boys at sgCarMart, this is clearly more venerable.
According to Toyota, sales of the previous generation Century were averaging about 40 units a month. The firm is aiming to sell 50 units a month with the new Century.
The Century's previous 5.0-litre V12 engine will be replaced by a 5.0-litre V8.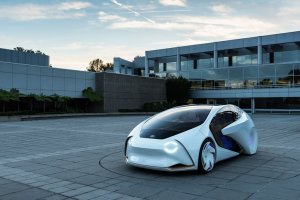 2. Concept-i


Sitting on the main stand at 4,510mm x 1,830mm x 1,475mm (L x W x H), the Concept-i is a four-seater electric vehicle that has a range of about 300km.
This concept is an obvious aim to take people to places they were unable to go before, which according to Toyota, is all about 'Aisha' - a term that improves the quality of life.
This AI-equipped four-wheeler is an advanced vehicle that analyses drivers' behaviour, feelings and preferences via their body language, facial expressions and social media. According to Toyota, the five main emotions the system detects are Neutral, Happy, Tired, Irritated and Nervous.
The giant carmaker plans to begin road testing of the technologies behind this concept car in the early part of 2020.
3. Concept-i Ride


Based on Toyota's 'Mobility Teammate Concept' for automated driving, which aims to both watch over and assist drivers as needed, the Concept i-Ride is a small mobility vehicle that places emphasis based on the concept of 'user-friendly city mobility'. Just as well, thanks to its compact dimensions of 2,500mm x 1,300mm 1,500mm (L x W x H) that are perfect for roaming around the city.
Even more than perfect is the fact that it's a considerate and an appropriate concept. This model is specified to be wheelchair-friendly. It features gull-wing doors that provide a large opening and an electric seat that slides to the entrance. This allows wheelchair users to transfer easily to car and vice versa in a fuss-free manner.
Inside, a joystick is used, which helps to eliminate the use of a steering wheel, accelerator and brake pedals. This enables wheelchair users to operate the vehicle easily in different driving conditions. Additionally, the AI Agent, which is also featured in the Toyota Concept-i, is positioned on a display of the instrument panel. This said display actively provides information that supports and assists the driver, such as the provision of information on barrier-free facilities.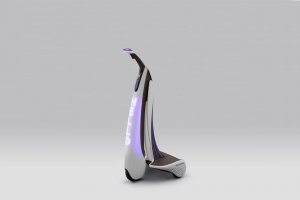 4. Concept-i Walk


A compact-sized concept that allows users to move through walking areas safely, the Concept-i Walk is a model that measures just 500mm long, 400mm wide and 1,130mm tall, with a stepping height of just 140mm. According to Toyota, it takes up space equivalent to that of a pedestrian while walking.
As such, it is possible to rotate on the spot within a length less than a person's stride and width less than a person's shoulder width, with a turning radius that's less than its length.
More relevantly, a feature that's part of the Concept-i Series, the Concept-i Walk is able to understand the user based on conversations and senses danger while on the move. The embodiment of relationship between man and machine has to do with the camera that's located in front.
With three wheels, a low floor and a steering function that enables easy operation, the objective for such a concept is for a mobility vehicle that can enable everyone to move around freely and easily.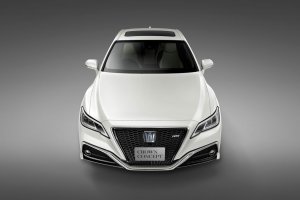 5. Crown Concept


Interestingly, the testing for this luxury sedan was conducted in Nurburgring, Germany, which says a lot about just how serious Toyota is taking this 15
th
generation Crown model. Based on the TNGA platform, this car is expected to share its mechanical underpinnings with the next generation Lexus GS.
Safety wise, the Japanese carmaker aims to combine and connect people, vehicles and traffic situations. Dubbed the ITS Connect, a connected technology service that keeps society safe through the sharing of vital information on traffic signals and other vehicles, Toyota will actively contribute to solving societal problems such as reducing traffic jams by using the relevant data collected by the Data Communication Modules, which will come as standard in the new Crown.
In terms of design, there is no doubt that the Crown will be a strong competitor to the Europeans. While it still remains to be seen if it can drive and handle as well as we expect it to, we have to bear in mind that the testing for this luxury sedan was conducted in Nurburgring, which tells us just how committed the Toyota is to making the new Crown the best model it can be. The release of the production car is expected to be in mid-2018.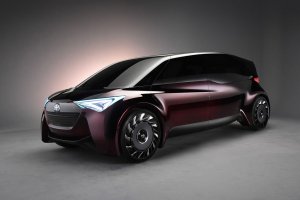 6. Fine-Comfort Ride Concept

The Fine-Comfort Ride (F-CR) Concept features a diamond-shaped cabin that sports a flexible layout. Measuring 4,830mm long, 1,950mm wide, 1,650mm tall and a generous wheelbase of 3,450mm, the FCR Concept will easily fit six occupants with ease. Hence, this vehicle can be used as individual space or as a communication space for individuals.
This is possible thanks to the individual seats that can swivel in any direction, On the inside, the F-CR is a typical concept car fare, with futuristic materials, an open atmosphere and purpue hues to match the exterior of the concept.
This concept previews a new type of premium saloon that utilises a large amount of available power from hydrogen energy source.
Thus, it emits zero carbon dioxide while in operation. In Japan, hydrogen vehicles take approximately three minutes for hydrogen refuelling, which will, in return, offer a generous cruising range of roughly 1,000km.

7. GR HV Sports

Who says Toyota is for the dull and unimaginative? Making its world premiere at the TMS, the GR Hybrid Sports concept demonstrates the possibilities of integrating the thrills and spills of a sports car with the environmental-friendliness of an eco car.
Powered by the Toyota Hybrid System-Racing (THS-R), which is infused with a hybrid technology that's taken cues from the TS050 Hybrid WEC car, the sports car concept features a Targa-topped and a two-seater cabin, with a front-engined rear-wheel drive layout that echoes that of the esteemed Toyota Supra.
While there are some natural similarities to the
Toyota 86
, the concept car is longer, wider and it sits on a different platform. It also sports a very interesting gearbox - arguably both an automatic and a manual stick shift in one.
The car is an automatic, but features a manual mode with an H-pattern shifter, kind of like the one you'd find in any manual transmission car. Doing so, you can shift gears once you put it into manual mode without the need of a clutch. Playfully, Toyota placed a fighter jet-style ignition switch on top of the gear knob. Flick open the cover and you can start the car by way of firing a missile.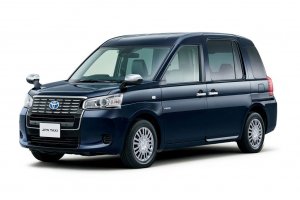 8. JPN Taxi

Toyota Motor Corporation launched a new taxi vehicle called the
JPN Taxi
, with a strong aim of providing mobility to everyone by 2020 when the country hosts the Summer Olympics and Paralympics Games.
Made to allow tourists to experience the Japanese hospitality, the plan is to have JPN Taxis be seen as an icon to Japan as what black cabs are to London, says Toyota.
During a press conference, Toyota also mentioned that the proposed colour for the JPN Taxi will be Deep Indigo (blue), a traditional colour that has long been a symbol of Japan.
More relevantly, the Liquefied Petroleum Gas (LPG) hybrid system-powered taxi is created with a cabin that's designed to offer a hospitable space and riding comfort to a variety of customers. It is designed with an optimal point of ingress and egress for wheelchair users from the wide-opening rear sliding door and a seat for caregivers to sit next to the wheelchair user.
The current strong 50,000 taxis on the roads of Tokyo (including corporate fleet) will be replaced with the JPN Taxi by 2020.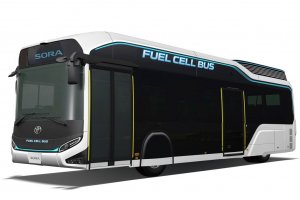 9. Sora fuel cell bus concept

With the Tokyo 2020 Olympic and Paralympic Games in mind, Toyota Motor Corporation also announced the launch of the 'Sora', a Toyota Fuel Cell (FC) bus concept.
Toyota plans to launch sales of a production model based on the concept vehicle in 2018 and expects to introduce over 100 Soras, mainly within the Tokyo metropolitan area.
With the bus concept, not only did Toyota pay close attention to convenience, safety, and peace-of-mind with an objective to give all passengers a pleasant riding experience, it also wanted an environmentally-friendly bus that works for the world and for people - something that can contribute to communities beyond its role as a mobility service.
And an environmentally-friendly bus it will be because Sora will be powered by Toyota Fuel Cell System (TFCS) to deliver superior environmental performance with no CO
2
emissions or Substances of Concern (SoC) emitted when in operation.

10. Tj Cruiser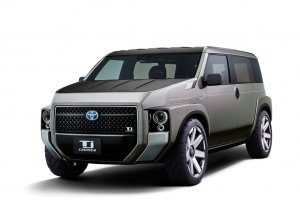 Designed as an crossover with the space of a van in mind, the Tj Cruiser is a concept vehicle that targets drivers with outdoorsy lifestyles, whether it's for pleasure or work. The definition of the Tj moniker enhances this very fact. The 'T' stands for 'Toolbox' as to how the car can be used like a toolbox, while the 'j' stands for 'joy' in reference to the bliss of visiting different places with the car.
In the flesh, the four-wheel drive vehicle has ample presence, even though it only sports a length of 4,300mm and a width of 1,775mm. In comparison, the
Porsche Macan
is longer and wider. But such is a clever packaging by the Japanese and its cabin versatility shows that.
On the inside, the front and rear benches can be folded completely flat, which will allow you to store items up to 3m in length, like your Ikea furniture, without any fuss. The backs of the seats also include several tie-down points to enable you to anchor your packages.
Also fuss-free is the ingress and egress of your passengers. Toyota's engineers have clearly given it much thought when it comes to accessibility. Created as sliding doors, the opening to the car enlarges for back-seat passengers, which makes light work of entry and exit for them.
The Tj Cruiser sits on the next generation TNGA platform and runs on a 2.0-litre hybrid engine.