---
365 Automotive might look like a tyre shop, but it offers much more, in fact it is a one-stop shop that's capable of all kinds of repairs.
Tyres are important components that keep your car on the road to bring the occupants safely to their destination. Tyres also wear out over time, hence you'll have to replace them on a regular basis. With countless brands and models of tyres out there, you'll typically want to get your replacement from a shop with comprehensive inventory, and
365 Automotive
is such a place.
But that isn't all - apart from being a tyre shop that offers a wide selection of tyres at extremely competitive prices, 365 Automotive is a one-stop solution that exists to help you solve almost all of your car-related headaches.
A convenient and accessible tyre shop offering a wide range
Unlike the tyre shops that you are used to, 365 Automotive value adds in a rather unique way.
Apart from its comprehensive inventory, it also has an
easy-to-use website
that streamlines your search for the next set of tyres.
And 365 Automotive's website isn't just another catalogue full of photos for you to navigate through endlessly.
Get onto it, and you'll find a simple drop-down menu for you to indicate your car's tyre size (just a quick glance at your existing tyre's sidewall, and you'll get the information you need).
Once the information has been entered, the available brands and models of tyres, complete with their actual prices will be shown to you - zero fuss!
When you have found just what you need (and you will, as 365 Automotive offers all sorts of brands to cater to a wide range of budgets), you just need to make an appointment and complete the payment online.
All that's left is to turn up to get your new tyres installed professionally!
365 Automotive is proficient in many aspects of car repairs as well!
Despite what it looks like on the first glance, 365 Automotive is much more than a tyre shop.
In fact, it is a full-fledged workshop that can do everything from a simple servicing to complex repairs such as engine and gearbox repair.
Additionally, 365 Automotive also specialises on the repairs of hybrid cars, being highly proficient and familiar with the systems found on the popular hybrid cars from Toyota and Honda.
Equipped with a specialised battery charger, 365 Automotive is not only able to test the condition of hybrid batteries, but also able to recondition and conduct repairs on the batteries by replacing worn cells. If required, complete replacement of hybrid batteries can also be conducted.
Yet another specialised service that the team offers is the repair of automatic sliding doors that are often found on the popular hybrid models such as the
Honda Freed
and the
Toyota Sienta
. It is clear that this isn't your typical tyre shop, but a proper workshop that does much more.
Economical prices for all services - including specialised repairs
Like its name suggests, 365 Automotive is a workshop that caters to the everyday needs of your car, from consumables, such as tyres, to general maintenance and repairs. And it does so at economical prices so everyone can keep their car in tip-top condition without breaking the bank.
It offers second hand tyres for those looking for a budget or short-term solutions. And it charges reasonable and affordable rates for its work. The reasonable price point even includes the specialised services such as repairs on hybrid batteries - some might even say that the rates for their specialised hybrid battery services are the lowest in the market.
Hence, if you find yourself needing new tyres, or repair work done to your car, you should contact 365 Automotive to find out what they can do for you.
365 Automotive is located at 25 Kaki Bukit Road 4 #01-55 Synergy @ KB, Singapore 417800. It is open from 10:00am - 7:00pm from Monday to Saturday. For more information on tyres, or to make the order for your next set of tyres you can visit its website or reach it at 6385 3327 / 8799 2284.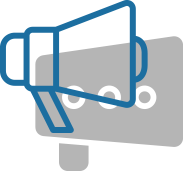 Wide variety of brand new tyres from popular brands available
Free new tyre valves & nitrogen gas top-ups!
Address
:
25 Kaki Bukit Road 4 #01-55 Synergy @ KB S(417800) (map)
Opening Hours
:
10am - 7pm (Mon - Sat)
Phone
:
87992284 / 63853327