---
Like good wine, the Golf GTI just gets better and better with age.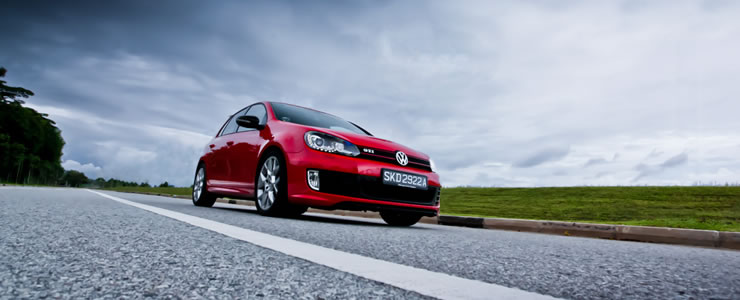 The Golf GTI, the granddaddy of hot hatchbacks, celebrates its 35
th
anniversary this year. What started out as a project from a group of Volkswagen engineers back in 1976 has now evolved into something of a cult today. There's even a huge annual gala in Worthersee, Austria, just to toast this small little hatchback.
But of course, the Golf GTI is no ordinary hatchback. It has become so much of an icon that Volkswagen releases a special edition of the car every five years, to reward the rabid fans of the iconic three letters that petrolheads know so well.
Singapore seldom receives such special edition models (we didn't get the Edition 30, based on the Mk V Golf GTI, for example), but for this year, Volkswagen appears to have made an exception, and now we have the Edition 35 here with us. This version promises to be even better than the already-brilliant 'normal' GTI, which, on paper, appears to be a tough ask.
Exterior
Already, at first glance, the E35 looks slightly different than the standard GTI. The 18-inch 'Watkins Glen' alloy wheels is probably the standout feature, with the design drawing nothing but praises from admirers everywhere.
There is also a mild body kit around the car, with a slightly different-looking front spoiler and side skirts. There are also black door mirrors and special '35' badges to mark the car out from its standard sibling.
All in all, while the changes are relatively mild, they do enough to make the Golf GTI E35 stand out and announce that this is no ordinary GTI.
This model is no longer being sold by local distributors
Engine Type
:
4-cylinders in-line 16-valves DOHC Turbocharged
Horsepower
:
175kW (235 bhp) / 6300 rpm
Torque
:
300 Nm / 5500 rpm
Transmission
:
6-speed (A) DSG
Acceleration (0-100 km/h)
:
6.6sec
Fuel consumption
:
12.5km/L