One of the leading automotive lubricant manufacturers, Liqui Moly, rides the CEVS tide to announce a full range of automotive products for diesel cars.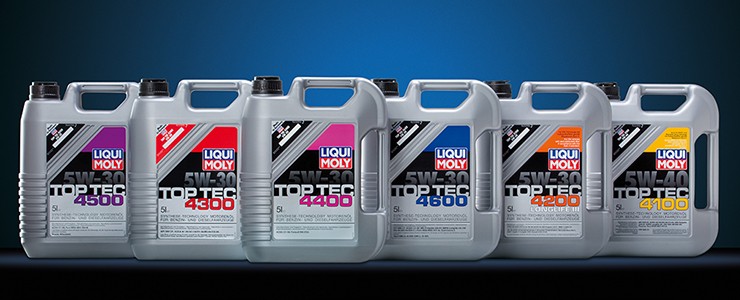 2013 marks a significant milestone for the local automotive industry, with the nation rolling out a new emission based vehicle tax system.
Many may have already heard of it by now. Known as
Carbon Emission-Based Vehicle Scheme (CEVS)
, this new tax system will be in place starting January 2013. CEVS is a more comprehensive way to determine which cars are liable for heavier or discounted taxation of up to $20,000, based on cars' CO2 emission levels. Hence, the new system is likely to put lower emission vehicles to likes, at the same time advocating for the reduction of carbon footprint.
The New Year will also shine light on diesel powered cars. This type of vehicles has been long overdue from the local scene - vastly popular in the western continents as they are more economical to operate in the long run, but kept at bay due to the immensely costly diesel taxes on our shores.
Applicable only to diesel cars which meet emission standards of Euro V and above in January 2013, the diesel tax reduction from $1.25 per cc to $0.40 is a 68 percent reduction and will be attractive enough for people to take ownership for diesel cars.
Compatibility of aftermarket products for diesel cars
With a handful of marques announcing their diesel lineup for 2013, highlighting the grants permissible from CEVS, it leaves one to think about the next step - Aftersales Services.
Many motorists may leave the upkeep of their prized possessions to authorised dealers, but for those who like to take matters in their own hands (fixing up the cars that is), the availability of aftermarket products which are compatible for use on diesel cars play an important part in their buying decision.
Putting minds at ease - Liqui Moly

With the likely influx of diesel powered passenger cars in Singapore, Liqui Moly has announced the full range of car maintenance products that include engine oil and additives, specifically those catered for diesel vehicles.


The firm is one of the leading manufacturers in automotive lubricants and additive products - currently the Number 1 brand in Germany and one of the leading in the world.

Originated from Germany more than 50 years ago, Liqui Moly products stand as testaments to the firm's commitment towards providing quality solutions. They are derived from strenuous Research and Development (R&D) processes.

The products are also certified by TUV and APL. TUV is an independent international organisation, renowned for its testing and certification services while APL is a renowned development service provider that specialises in the mechanics of engine and drive trains and their operating supplies - so customers can be better assured of the quality.

Range of diesel compliant products

Liqui Moly diesel range of products includes a comprehensive lineup of car maintenance items, ranging from engine lubricants and oil additives to grease and paint and tyre care.

The TOP TEC lineup of engine oil is designed for cars sporting the latest technologies. To meet the different requirements, Liqui Moly has also come out with different variants of the product, each catering to specific car brands. Ranging from continental giants such as BMW, Mercedes-Benz, Volkswagen Group, to Japanese brands like Mazda, Toyota and Mitsubishi, there is bound to be a suitable diesel product for your ride.
Related Categories
Recommended Merchants(View all)