SPONSORED CONTENT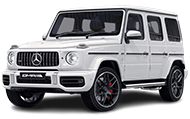 The CR-V is not only a joy to drive, it remains to be an efficient and spacious crossover that will attract dads and soccer mums.




The sportier side of the Rangie
Land Rover's very own mid-sized luxury SUV has been completely redesigned. But can it retain its strength of fulfilling on and off...
Check what's new in the market!