The Seat Leon ST, which now comes with a smaller engine than before, proves that you can downsize without compromise. Despite its decrease in size, the 1.0-litre powerplant has been bumped up in power while retaining admirable fuel efficiency. A stiffer suspension setup ensures the wagon maintains its composure through corners but doesn't compromise on ride comfort. It also makes the Leon a lot more fun to drive.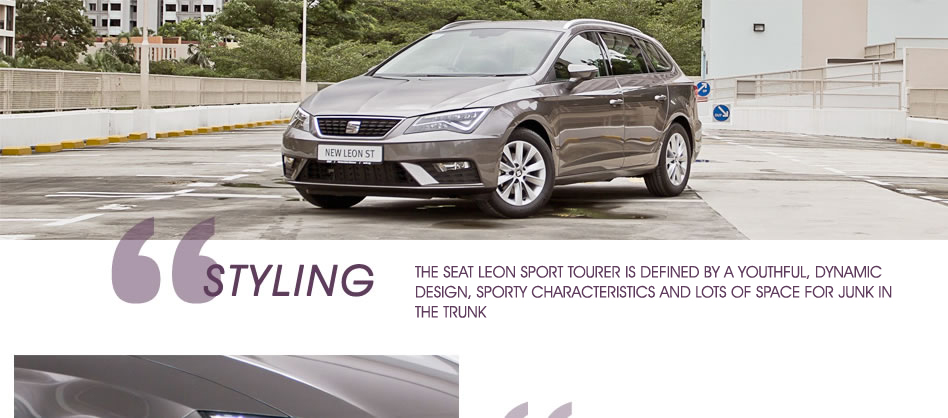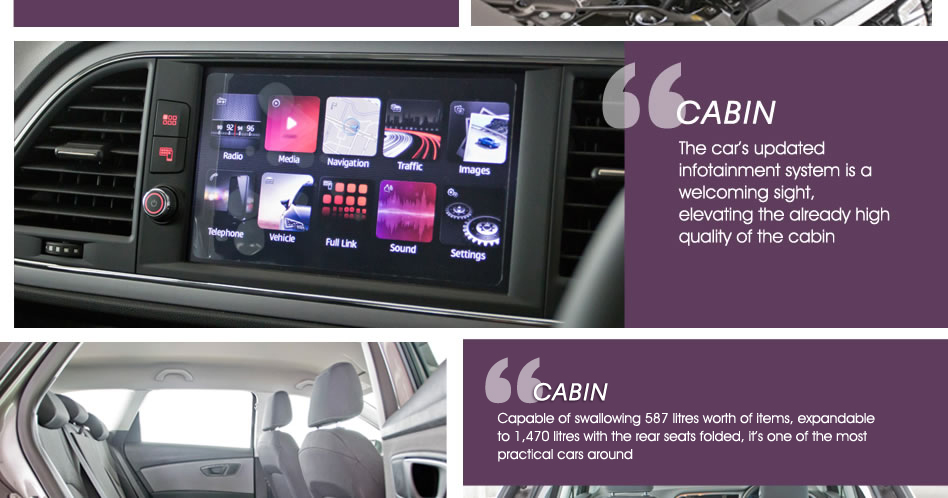 I enjoy driving the SEAT Leon Sport Tourer. Although equipped with just a 1000 cc engine, the car does not lack power when you need it. Just shift to "S" Or manual mode, and you can feel the punch. The dsg gearbox does not disappoint, being extremely smooth during gear change. Everything else the aircon, space, infotainment system, etc does not disappoint either.Last but not least, it is very fuel efficient.

»

Read More

If you're in the market for a value-for-money estate, the Seat Leon Sport Tourer makes a great choice.

It's a stretched-out, handsomely styled version of the Leon hatchback that's now been updated with LED head lights with daytime running lights and LED tail lamps.

Inside, the Leon Sport Tourer offers a comfortable amount of head and legroom for all on board, as well as a sizeable 587-litre boot. The seats can be folded flat from the load area, without clambering in through the tailgate or twisting through the rear doors.

At the same time, its modern and clean interior design nicely matches that of its exterior, and the updated infotainment system is much nicer to look at and is easy to use.

Under its bonnet lies a turbocharged 1.0-litre three-cylinder engine, which is thoroughly capable of punching above its weight. Producing 114bhp and 200Nm of torque, it is a perky unit that pulls with verve, especially when you hit the torque band between 2,000rpm to 3,500rpm.

It's no fast car, but even on long drives across the island for a whole day, the engine never feels exhausted, even at highway speeds.

The Leon Sport Tourer also sports a nicely firm suspension setup that helps it cope well around corners but is never uncomfortable.

More importantly, during our stint with the car, it returned a decent 14.3km/L, which in the long run helps keep fuel costs low.

Considering that prices for the Leon Sport Tourer begin at $103,900 at time of writing, it proves to be a value-for-money proposition for car buyers who want something stylish with a bit more boot space.