A total of 71 cars in 24 categories have been shortlisted in this edition of the sgCarMart Car of the Year competition – with one car that will hold the coveted title of sgCarMart's 2020 Car of the Year. The annual sgCarMart Car of the Year recognises each car manufacturer's efforts and creativity in bringing their cars to a higher level in terms of design, efficiency, versatility and value for money.
Our judges will evaluate the cars based on a total of eight criteria.
The first seven criteria are:

| | |
| --- | --- |
| » | Average monthly views (model) on sgCarMart.com |
| » | Average price |
| » | Features (sunroof, push-start button, smart key, electric seats, etc.) |
| » | Performance (engine capacity, engine type, top-speed, acceleration, etc.) |
| » | Fuel economy |
| » | Size |
| » | Safety features |

The eighth criterion is where you guys, our readers, are involved. In order for fair competition to take place, Consumer Voting will hold a massive 65% of the total score, which means your votes play a huge role in determining the winners. Our judges are always on the hunt for perfection, so be sure to pay extra attention to detail and overall professionalism. Our judges will be keeping a lookout for your votes.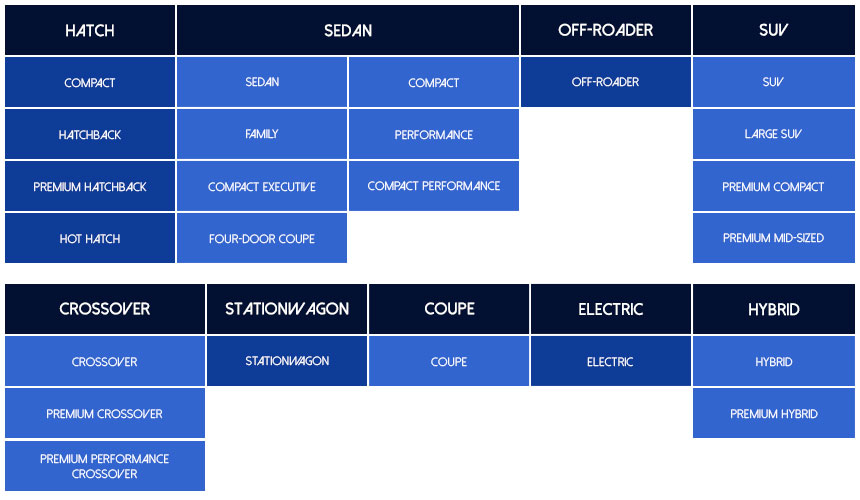 2020 has been a mighty challenging year, to say the least. But the show must go on, and 12 months of bickering, complaining and praising the cars we love the most have gone by.

With social distancing kept in mind, we've still been busy. And once more, we've come to the 11th instalment of the Car of the Year Awards. A result of the Editorial Team's endearing efforts to find the best car amongst the rest, we invite you, our readers and viewers, to also have a hand in deciding which cars should be the king of their respective segments.

The same rules and regulations remain – only cars that were launched and tested before 15 October 2020 will qualify for sgCarMart's Car of the Year Awards. With cars as diverse as the people who buy them, our eight distinct criteria ensure the impartial nature of judging without compromising credibility.

Of course, there's something in it for those who do cast their votes for their favourite cars. It isn't just the cars that stand a chance to win the coveted award. Some very exciting prizes are up for grabs for some lucky voters, too. So, take a good look at the cars we've nominated and pick your favourites!

As the years go by, the Editorial Team also goes through changes and continuous growth. We are always seeking ways to better the quality and quantity of our content, from written to video reviews. This is all so that you, our readers and viewers, will get an engaging and positive online experience.
But it is easier said than done. The Car of the Year Awards isn't just about picking a car. It too is about rewarding manufacturers for constantly pushing boundaries and engineering excellence, so that we can have better cars than we did before.

There's no denying the possibility of questionable outcomes for some categories, but rest assured that the Editorial Team will be watching closely to make sure such a result doesn't come as a surprise.

After all, we're sgCarMart – Singapore's number one automotive portal. We make sure we put on a good show, and review the cars just the way you want to hear about them.

So go on and cast your votes.



For the love of all things fast, good beer and fun times,
sgCarMart Editorial Team