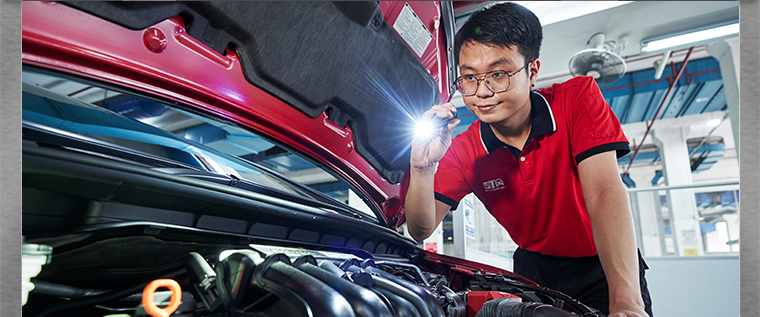 Before you buy a used car, it is always wise to have it checked by an automotive expert. This is an essential step to ensure that the car is mechanically sound and safety is not compromised. Cars with hidden problems that go undetected can compromise the overall safety even after repairs. That's why it's important to find out the car's overall condition before the purchase to make sure you get what you paid for.
At STA, we understand the uncertainties involved in buying a pre-owned car as often, the true condition of the car cannot be seen from its exterior.
STA's car evaluation service assists car buyers on their intended purchase of a pre-owned car by providing an independent and expert assessment on the exterior and interior condition of the car.
Our Comprehensive car evaluation service involves static vehicle checks and road test covering:
• Chassis Frame Inspection & Measurement
• Undercarriage Inspection
• Rims, Tyres and Brake Rotor Inspection
• Engine Bay Inspection
• Boot Inspection
• Bodyworks Inspection
• Interior Inspection
• Road Test

Prior to an evaluation service, the vehicle will be checked if it's due for the mandatory roadworthiness inspection. If so, customers will be required to have the roadworthiness inspection done.
Prior booking of appointment is required for evaluation service at STA.
Benefits of car evaluation:
• Gives car buyers Peace of Mind in their purchases
• Enhance the value of the sellers' cars
• Smoothen the used car buying/selling process

HOW TO REQUEST FOR A CAR EVALUATION?
Damages caused by accidents are not easy to spot, and so it is a common practice for car buyers to request for car evaluation to determine the car's condition before making the decision on their intended purchase of the pre-owned car.
Car buyers may request for car evaluation at STA through calling the appointment hotline at 6384 0606.
Alternatively, you could request it to be done through the pre-owned car dealers.
There are some enterprising pre-owned dealers who bring the cars for evaluation even without the request from car buyers to enhance the value of their cars. The evaluation certificates will then be prominently displayed on the cars.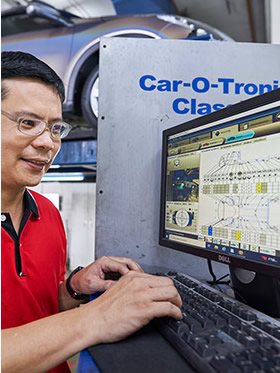 STA EVALUATION CENTRES
Operating Hours
Mon - Thu: 9am - 7pm
Fri: 9am - 6pm
Sat, Sun, PH closed
Kaki Bukit
13 Kaki Bukit 4 #01-02
[Bartley Biz Centre]
Singapore 417807
6384 0606 / 8809 6000
Sin Ming
302 Sin Ming Road (City Cab Building)
Singapore 575627
6452 1398
| | | |
| --- | --- | --- |
| | locate address: | |