---
Saab's troubles continue as the Swedish carmaker announced that it is delaying payment to its white-collar employees due to lack of funds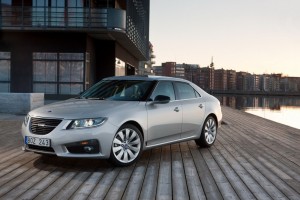 The Swedish carmaker states that it will have to delay its next payment to its white-collar employees as the company have not been paid by investors. The announcement is the latest setback to the Swedish firm, which have been plagued by financial woes and production delays over the past few months.
Saab's parent company, Swedish Automobile N.V. issued this statement on the matter: "Swedish Automobile N.V. (Swan) announces that Saab Automobile AB (Saab Automobile) has delayed payment of the wages to its white-collar employees as some of the funds that were committed by investors were not paid in time to effect such salary payments. Saab Automobile is taking all necessary actions to collect these funds and continues discussions with various parties to obtain additional short-term funding so that the payments can be made."
Saab had only recently managed to resolve an issue with one of its suppliers, which threatened to submit a bankruptcy petition against the carmaker's affiliate company Saab Automobile Tools. The Swedish carmaker reached an agreement with the supplier before the division could be plunged into bankruptcy.