---
The latest news in the rumour mill suggests BMW are in consideration of a crossover which may draw inspiration from its X5 and 7 Series.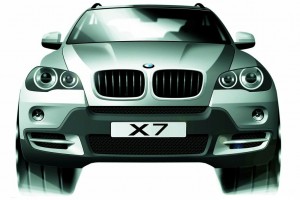 According to an apparent insider tip, BMW is currently in contemplation for an X7 crossover which could compete with the likes of the Range Rover. Details are limited about the model, but it could have car-like styling and may draw inspiration from the X5 and 7 Series in terms of design and car components.
The automaker could also launch a re-imagined version of the CS concept. Designed to bridge the gap between BMW and Rolls-Royce, the model would slot above the 7 Series and could use a carbon fibre body and structure.
In the department of 'less likely to happen' there are also two other models, the first being a China-exclusive extra long wheelbase 7 Series and also a four-door coupe version of the abovementioned X7 crossover, which may also be reinvented as an i6.
Whether these rumours will come to fruition, it remains unknown at least for now.