---
Looking to boost the braking performance of your car? D1 Spec's brake kits are definitely the ones for you! See just why here!
Looking to raise the braking performance of your car? We look at the four reasons why
D1 Spec
's brake kits will be just what you're looking for!
D1 Spec brings you the latest in aftermarket braking technology
D1 Spec is a Taiwanese brand with more than 15 years of experience manufacturing aftermarket components. All D1 Spec products are manufactured in-house to ensure consistent high quality.
Its strong Research and Development team has continually collaborated with partners in Japan and the U.S.A to improve their technical knowledge and to develop products that better cater to the different requirements of drivers.
D1 Spec is a strong brand for performance parts
D1 Spec has a long history of manufacturing high-quality aftermarket components for those looking to raise the performance of their vehicles. From brake systems as well as coilovers to rims and a host of various electronic accessories, D1 Spec's products have always been built for those keen on optimising their vehicles.
D1 Spec currently exports to over 30 countries and enjoys an exceptional reputation in many countries from the U.S.A and Japan, to Australia and even throughout Europe.
And now, D1 Spec's brake systems are being offered at Fong Kim.
D1 Spec's brake kits come with local distributor support and warranty
Established in 1978,
Fong Kim
has years of experience working with cars. Initially starting out as a regular servicing and maintenance workshop focusing on exhaust repairs, they eventually branched out to explore new avenues for customers to further personalise their vehicles.
One such avenue was to import aftermarket brakes as well as lowering springs and coilovers. Fong Kim now proudly boasts more than 20 years of experience working with such aftermarket brake and suspension components.
All D1 spec brake components from Fong Kim, from brake pads, disc rotors to brake calipers and brake hoses, additionally come with a one-year warranty so customers can rest assured that their kits are built to the highest quality standards.
There's now the option for personalisation of your brake kits
Customers shopping for D1 Spec brake calipers also now have the option to customise the colours and logos on their calipers, so those looking for a brake system that sports the logos of their favourite tuning house now still can opt for aftermarket parts.
But the level of customisation does not stop there. Fong Kim is able to send customised logo designs straight to the D1 Spec facility in Taiwan, so even those looking to for calipers with the car's make and model, or to place their racing cup logos on their calipers, for example, can now do so.
D1 Spec disc rotors also come in fully slotted, fully cross-drilled, or a hybrid of slotted and cross-drilled designs, with sizes ranging from 286mm for 15-inch rims to 430mm for rims that are bigger than 20-inches, ensuring that there is something for every customer.
D1 Spec also offers forged aluminium wheel spacers with varying thicknesses, so you need not worry about lacking sufficient offset clearance for their brake kits. Their high-temperature nano coatings are also applied from the factory in Taiwan ensuring superb performance even during aggressive driving and braking.
This ensures that customers can get their customised brake kits in a variety of prices and offering different degrees of stopping power, in accordance with the clearance they have from their rims, all with the same build quality as the regular braking systems from the factory.
And for those looking to further tune their car's handling...
For those looking for a more comprehensive upgrade to their car's handling, Fong Kim also distributes coilovers and springs from
BC Racing
and Triple S respectively.
BC coilovers offer customers the option to lower their rides with minimal compromise on shock travel or ride comfort.
Those looking for a less dramatic modification can also opt to get
Triple S
springs for their car, also available at Fong Kim. Triple S' springs can aid in controlling body roll to improve the handling dynamics of your car, and are available customised with a large number of specific makes and models in mind.
Head down to Fong Kim today!
Visit Fong Kim Exhaust System Pte Ltd at 53 Ubi Avenue 1, #01-01 Paya Ubi Industrial Park S(408934) to get your customised brake kit now!
Fong Kim's Opening hours are from 9.30am to 7.00pm from Monday to Saturday.
It is closed on Sundays and public holidays. Call 9845 7540 or 8499 1570 for enquiries, or visit its Facebook page
here
for more information.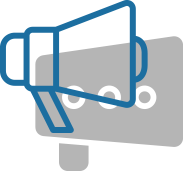 Enjoy up to $100 off on your D1 Spec brake kit.
Get a quote via WhatsApp for your car now!


Address
:
53 Ubi Avenue 1 #01-01 Paya Ubi Industrial Park S(408934) (map)
Opening Hours
:
9.30am - 7.30pm (Mon - Sat)
Phone
:
68444281 / 68444282 / 98457540