---
With decades of experience and knowledge of the latest car styling trends, Cheng Chuan Motor is the shop to give your car a striking new look.
Top notch workmanship, the best equipment, quality material and an excellent facility. These are the several factors that bring about the perfect car exterior makeover.  However, looking for a shop that has it all is quite a feat. Especially in land-scarce Singapore, it is near-impossible to have a single, large, well-equipped facility to work on cars.
Cheng Chuan Motor, however, has a great solution to that. It has four shop units dedicated to each step of a car's exterior makeover - from preparation to spray painting and finishing touches such as polishing. This systematic arrangement allows cars to be worked on effectively while preventing contamination along the way.
Decades of experience distilled into one skilful team
Founded by Mr. Yeo back in the 1980s, Cheng Chuan has been a prominent name in the industry for more than 30 years. Its success is largely attributed to Mr. Yeo's top notch workmanship and decades of experience. In fact, he learned the ropes of panel beating and spray painting from a tender age of 14 years old, way back in the 1970s.
Roger, Mr. Yeo's son who currently works with him to manage Cheng Chuan, had also picked up the skills of the trade from a young age of 18. The team at Cheng Chuan are handpicked and personally coached by Mr.Yeo to meet his high standards and taught the proprietary methods that make Cheng Chuan better than others. Majority of the workers has also been with the company for many years - the longest being 19 years!
Experience, skill and technical knowhow of the team ensures the best results when you send your car in. Panel beating and welding, vehicle spray painting, colour matching, assembly and customisation of body kits, special customised spray-painting projects, as well as vehicle insurance claim are the forte of the team at Cheng Chuan.
Segregated work areas for the highest quality control
In 2015, Cheng Chuan Motor relocated to Kaki Bukit Autohub where it currently operates its workshop units, to provide a true one-stop auto styling solution, from start to finish.
A car exterior makeover consists of many steps, the original paint will have to be sanded down, imperfections in the car's body will have to be sorted out, fitment of parts and bodykits will also have to be perfected, and that is even before the first coat of paint can be applied.
Ideally, certain procedures should be carried out in a controlled environment to achieve the best results. For example, you wouldn't want to be spraying the lacquer of the car within close range of a car that is being sanded - the particles can contaminate and destroy an otherwise perfect paintjob. Likewise, you wouldn't want to be spraying a car within the vicinity of another completed car.
At Cheng Chuan, you wouldn't have to worry. Its four well-equipped workshops provide segregated areas for each procedure, separating the 'wet' and 'dry' works, ensuring no chance for any contamination.
Equipped to handle all car body repair and modification works
Complementing the skill and workmanship of the team, are quality equipment and top-tier products. Two of Cheng Chuan's units at Kaki Bukit Autohub are equipped with paint ovens to ensure a sterile environment for cars to be worked on, and to achieve the best quality paint work.
When you send your car in for a repair, Cheng Chuan is able to achieve the perfect, matching colour thanks to its keen eye for detail and the use of advanced computerised paint mixing software. Cheng Chuan is also a specialist on special effect paints, unlike other shops which might resort to flakes and binders to achieve certain effects, it opts for proper, high quality special effect paints. This results in spectacular paintjob that will survive the test of time.
As expected of a true one-stop car bodywork repair shop, Cheng Chuan has a chassis alignment rack that allows the team to straighten and rectify the body of cars that has been severely damaged.
Should you be looking to give your car a major makeover, you really don't have to check out too many places. Not only is Cheng Chuan able to supply quality bodykits and parts to beautify your car, The team is also capable to come up with a bespoke paintjob to suit your needs.
Satisfaction guaranteed - both before and after your car has been completed
As expected from a company with decades of heritage, satisfaction is the priority at Cheng Chuan. In fact, a quick glance at its countless stellar Facebook reviews should already give you all the assurance you need to leave your car with the team.
Cheng Chuan is extremely knowledgeable on the latest trends in auto styling, after all, Roger has spent much time travelling overseas to check out the coolest car modifications in the world. It offers free consultation before and after any work done. Need some inspiration to achieve your preferred look? Just approach Cheng Chuan for an advice!
Cheng Chuan Motor is located at 2 Kaki Bukit Avenue 2 #02-20/ 26/ 30/ 31 Kaki Bukit Autohub Singapore 417921. It is open from 9:00am - 6:00pm from Monday to Saturday. For more information you can visit its
Facebook page
or call 9641 1066 / 9634 5218 / 6444 2363.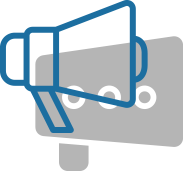 Enjoy 12% off for all spray painting services (whole car) until 28 February 2021. Get a quote via WhatsApp for your car now!
Address
:
2 Kaki Bukit Avenue 2 #02-20/ 26/ 30/ 31 Kaki Bukit Autohub S(417921) (map)
Opening Hours
:
9am - 6pm (Mon - Sat) Sun & PHs by Appt Only
Phone
:
96411066 / 96345218 / 64442363