The stationwagon version of the Volkswagen Passat is like a trustworthy and understanding person you can call a friend.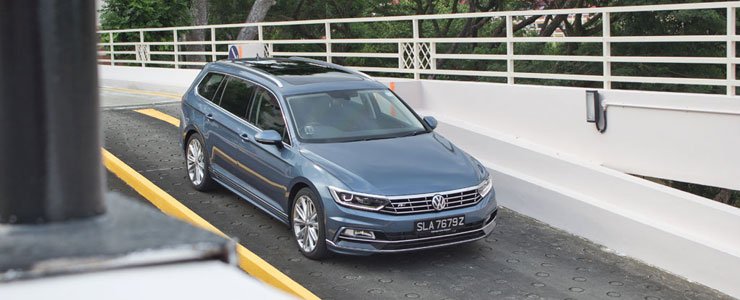 It can be quite scary going through a tough time without someone you can call a friend. Recently, this pint-sized author has been going through a relatively tough time, without knowing whom he can turn to and trust, considering how the selfish nature of humans are to naturally judge and gossip.

Of course, no one could have prepared me for such an emotionally draining and physically trying situation - a form of woeful feeling that I feel almost ashamed to write about. But I supposed there's a form of encouragement to, on discovering how universally interesting life can take you places you never expect to go.




Perhaps woe is woe. However you decide to cut it open and magnify it for the sake of sympathy or just purely for the sake of comparing your woes with other people's woes to satiate your curiosity killing on the "woedometer" serves absolutely no purpose whatsoever. It'll still be the same old familiar cliche of sorts that only time will heal the wound… or so I've heard.

Fortunately for me, I recently bonded with the Volkswagen Passat Variant, the stationwagon version of the handsome-looking Passat, forming a worthy and memorable friendship. In that sense, with its trustworthy and obliging nature, the Volkswagen Passat Variant is the kind of car that bridges the gap between mere acquaintance and a good friend.

Up close and Personal
The Passat Variant is every bit as handsome as its sedan counterpart, with a wide grille and slim headlamps that enhance the car's width. Further pushing its boundaries as a good-looking lad is the bold and deeply-sculpted line that runs from the A-pillars right through to its taillights. Of course the rear end is the only differentiating factor, with a bulkier but no less gorgeous butt that doesn't look out of place at the driveway of a five-star hotel.
That doesn't mean that the car is unrecognisable as a Passat. It retains its familiarity that will reassure current Passat owners without alienating newbies. Sitting squarely at 4,767mm long, 1,832mm wide and 1,477mm tall, the car you see here is pure on the outside and clean on the inside, with a sort of physique that shows you how much of a gym buff it actually is.

Engine Type
:
4-cylinder in-line 16-valve TSI Turbocharged
Horsepower
:
162kW (217 bhp) / 6200 rpm
Torque
:
350 Nm / 4400 rpm
Transmission
:
6-speed (A) DSG
Acceleration (0-100 km/h)
:
6.9sec
Fuel consumption
:
15.4 km/L