---
Despite the downsized engine, the new Ford Focus Hatchback 1.0 is surprisingly fun, with its sharp handling and perky EcoBoost engine.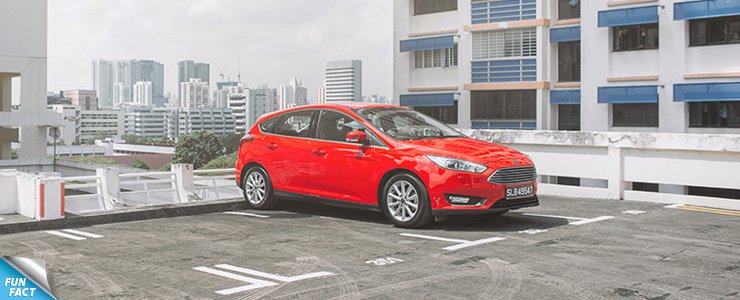 When we first got acquainted with the engine in the
Ford Fiesta
, we were thoroughly impressed by its spirited nature, and its ability to still maintain a semblance of agreeable fuel economy.
Now, the award-winning engine makes its way to the ever-popular Ford Focus Hatchback. Since it was first launched in 1998, the Ford Focus has proved to be extremely popular around the globe.
The third generation model was launched in 2010, and was the
best-selling car in the world
in 2012. 2016 sees the popular hatchback receive a range of styling and interior updates.
Up close and Personal
The most distinct styling change to the exterior is the reworked front end, part of the brand's 'One Ford' global design language that is becoming increasingly familiar across its range. The large trapezoidal grille - also featured on the new
Grand C-Max
as well as the
Mondeo
- gives the car a more muscular and sporty look, and cuts an aggressive figure on the road.
The rear end is also slightly more raked than before, giving the new Focus more angular and tapered lines. Sharper taillights also add to the car's more grown up disposition.
The interior is comfortable and plush, and the driver's seat does a good job of hugging your torso. The rest of the utilitarian cabin is largely trimmed in hard plastics.
To offset the largely monochromatic interior, the Focus is fitted with ambient lighting that can be toggled between multiple colours and hues. Blue seems to work best, as it matches the futuristic Tron-like blue dial needles.
It is a pity that the test unit comes in red, which does not really match the interior colour scheme - we'd definitely opt for white, or perhaps blue like the new
Focus RS
.
One gripe we do have is with the touchscreen infotainment system. It isn't particularly responsive and can be rather unintuitive to operate.
This model is no longer being sold by local distributors
Engine Type
:
3-cylinder in-line 12-valve DOHC Ti-VCT Turbocharged
Horsepower
:
92kW (123 bhp) / 6000 rpm
Torque
:
170 Nm / 4500 rpm
Transmission
:
6-speed (A) SelectShift
Acceleration (0-100 km/h)
:
12sec
Fuel consumption
:
18.1 km/L