The Seat Leon is a sporty little hatchback that combines Spanish flair with German engineering.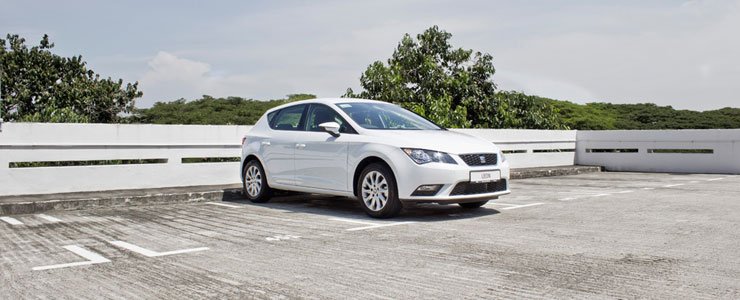 If you've never heard of the brand Seat, we don't blame you. The brand isn't technically new to Singapore, but the last time Seat cars were sold in Singapore, Finding Nemo was showing in theatres and Michael Schumacher was still racing in Formula One. Yes, 2003 was a long time ago.
Seat is a Spanish carmaker founded in 1950, and was eventually purchased by the Volkswagen Group in 1986. All of its models are named after locations in Spain (Leon is located in the northwest). And the name 'Seat' is pronounced 'se-art', not 'se-et'.
What is this Leon supposed to be?
The Leon is the brand's hatchback offering - think
Volkswagen Golf
, and you can't really go wrong. After all, this model is based on the Golf, and shares the same MQB platform.
Styling-wise, this third generation model is sleek-looking, with sharp lines running across the car's body. Compared to the iconic but rather conservative-looking Golf, the Leon is certainly more distinctive, accentuated by its pointy door mirrors. It hunkers down onto the tarmac, and is a looker from any angle.
How about inside the car?
Again, comparing this with the Golf is inevitable. Step inside and the VW underpinnings immediately hit you - the knobs and buttons are the same, the air-con controls identical, and the dashboard is immediately reminiscent of Audi.
It's comfortable, spacious and well-put together. It's a pity the choice of materials - fabric seats and hard plastics - means that the overall finish is slightly less polished and sophisticated compared to its German counterpart.

Engine Type
:
4-cylinder in-line 16-valve TSI Turbocharged
Horsepower
:
81kW (109 bhp) / 5600 rpm
Torque
:
175 Nm / 4000 rpm
Transmission
:
7-speed (A) DSG
Acceleration (0-100 km/h)
:
9.9sec
Fuel consumption
:
20.4 km/L