The BMW 7 Series may still split opinions but you can't deny that the flagship of the BMW brand has managed to age gracefully.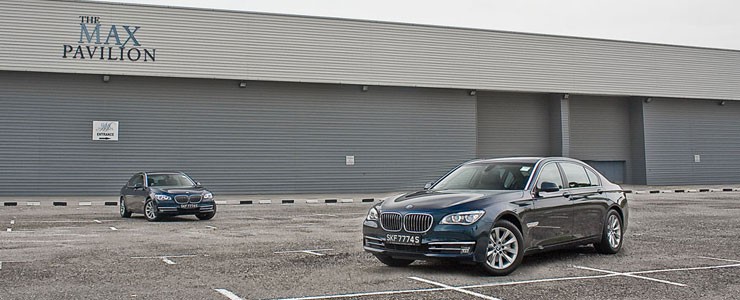 Prestigious flagship saloons, like nicely cut suits and tasteful watches, have a tendency of overwhelming you. Firstly, they make you look more important and richer than you actually are. Secondly, all eyes are on you, regardless of whether you're just at the lights or trying to park the hugely made car. Lastly, it overwhelms you with a lot of goodness.
In short, if you wanted a luxury car that you could enjoy driving as much as lounging in, the BMW 7 Series is the one to have.
Ever since it was produced back in 1977, the 7er has been regarded as the trademark of BMW.
Ever since we gave the car a go in Borobudur last month
, we've been yearning for that capable transportation of familiar elegance and sarcophagus of silence of the 7 Series.
Exterior
The car has been given such a subtle makeover that one has to squint more than usual, even with its previous model placed beside this one, to spot the difference. But ironically, it doesn't have the exact same physical presence as before. Unlike most facelifts that we know of, the 7er earns for itself a new grille, a different front bumper and a new set of LED headlights.
These changes do, however, give the flagship sedan an even more thrusting nose than before and it's no bad thing. It's not as daunting as what you would come to expect from the sizeable car. Plus, there are no awkward proportions found on the car - only slim and exciting contours that are agreeable to most eyes.
As a result, you can't help but to feel that the car is an incremental improvement from the outgoing model. Unlike its peers, where size immediately translates to power, the 7er is an understated and humble car that prefers to hide just how road capable it really is.
This model is no longer being sold by local distributors
Engine Type
:
6-cylinder in-line TwinPower Turbocharged, Valvetronic
Horsepower
:
190kW (255 bhp) / 6600 rpm
Torque
:
310 Nm / 3000 rpm
Transmission
:
8-speed (A)
Acceleration (0-100 km/h)
:
7.5sec
Fuel consumption
:
11.5 km/L